Music and studio teachers to grace Washburn University for state conference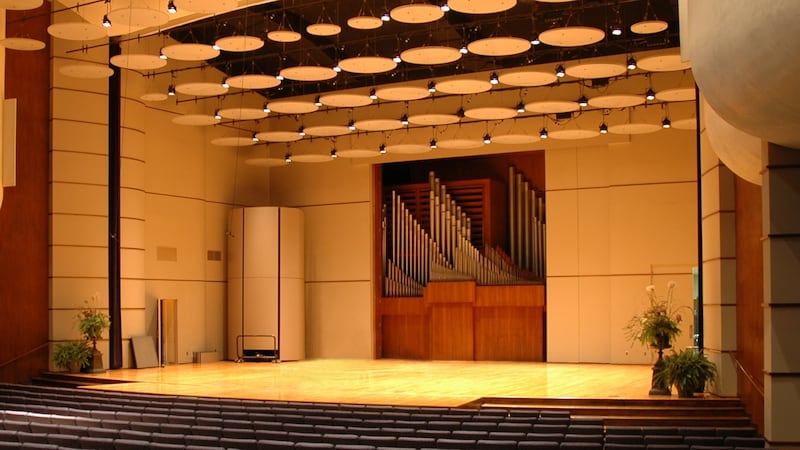 Published: Sep. 21, 2023 at 5:41 PM CDT
TOPEKA, Kan. (WIBW) - Music and studio teachers will visit Washburn University for the Kansas Music Teacher Association (KMTA) State Conference.
Washburn University officials said the university's music and theatre department will host the 2023 Kansas Music Teacher Association State Conference on Friday, Sept. 22 and Saturday, Sept. 23 on Washburn's campus. The university is expecting about 100 music and studio teachers from across Kansas, as well as collegiate members from the University of Kansas, Kansas State University, Wichita State University and Washburn. In addition, there are some out-of-state attendees from neighboring states and as far away as Connecticut. People must have pre-registered to attend the conference.
"We are excited for the 2023 KMTA Conference. It will be a feast for the senses, showcasing the best in music pedagogy and performance," said Dr. Lucy Tan, Washburn University department of theatre and music director of keyboard studies/applied piano and faculty advisor for the Washburn Piano and Organ Society, and vice president of the 2023 conference. "Acclaimed music educators, performers and entrepreneurs throughout Kansas and neighboring states will come together to collaborate, as well as experience a variety of performances, presentations, poster sessions, masterclasses, exhibits and networking opportunities."
Washburn University officials indicated the conference sessions and events run from 10:30 a.m. to 9 p.m. on Friday, Sept. 22 and 8 a.m. to 5 p.m. on Saturday, Sept. 23.
The event will host a conference guest artist and a free concert.
Washburn University officials said KMTA will feature Dr. David Korevaar as the 2023 KMTA conference guest artist. Korevaar is professor of piano at the University of Colorado Boulder where he has received distinguished professor and Helen and Peter Weil Faculty Fellow titles. In addition to his conference keynote session Friday afternoon, he will perform a piano recital on Friday evening. On Saturday morning, select students will perform for him in a piano masterclass.
Washburn University officials indicated Korevaar will perform his guest artist recital at 7:30 p.m. on Friday, Sept. 22 in White Concert Hall. He will perform both classical standards and works by under-represented and female composers. The idea behind the recital is about expanding the mind and bringing new, diverse works to modern audiences. Korevaar's program will feature Beethoven's "Pathétique" Piano Sonata Op. 13, Beethoven's Piano Sonata op. 90, "Deep River" by Samuel Coleridge-Taylor, a set of preludes by living composer James Morris (b. 1998), "The Bills" by living composer Carter Pann (b. 1972, who is also music composition faculty at Colorado University Boulder), and "Troubled Water" by Margaret Bonds. Programs to the concert will be available via QR code displays at either entrance to White Concert Hall in lieu of the traditional concert booklet. Registered conference attendees can find a copy of the program in their conference booklets.
Washburn University officials noted this concert is free and the public is welcome.
Copyright 2023 WIBW. All rights reserved.