Virtual reality goggles show students the danger of distracted driving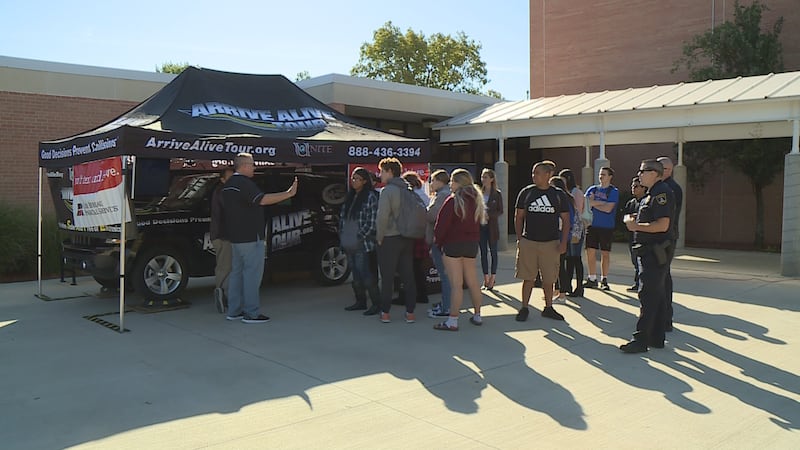 Published: Sep. 27, 2018 at 4:04 PM CDT
Students got a virtual look at the importance of safe driving Thursday morning.
The Arrive Alive Tour, an organization dedicated to bringing awareness to the dangers of distracted and drunk driving, made a stop at Topeka West. Students tried on virtual reality goggles which gave them a glimpse at what it's like to text or drive while drunk.
Topeka Police were there as well to talk to students.
Jeff Biggs and Associates, an insurance company who hosted the event, says there's another lesson at the end.
"At the end of their simulated driving they get a ticket that tells them they DUI'd, went through two lanes, ran two red lights, so there's a lot of different violations that they're handed to as well," Biggs said.
Biggs says they hope to bring the simulator to all area high schools in the next four years.