VA administrators say VA's HRC responded promptly to bedbugs; employees don't think so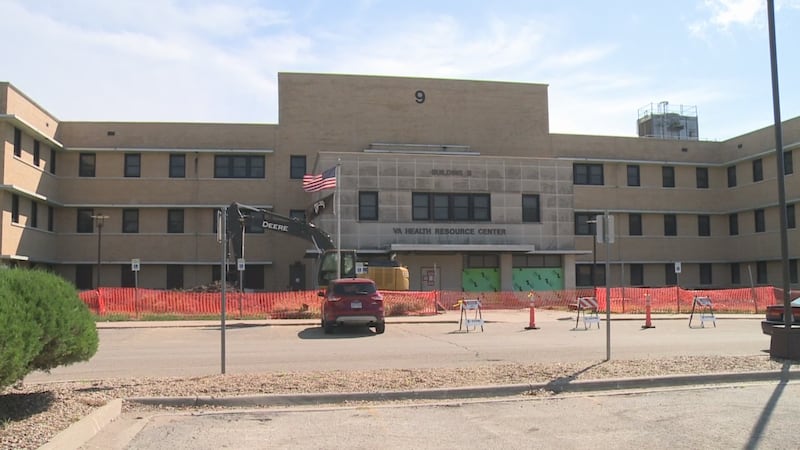 Published: Oct. 7, 2016 at 7:16 PM CDT
After reports of bedbugs in the Health Resource Center building on the VA Hospital grounds, the HRC sent out a statement Thursday regarding the incident.
The statement said "building 9 in Topeka, KS received a confirmed report of bedbugs in the building on October 5, 2016. The bed bugs were sighted in a limited area; however, management has decided to immediately treat the entire building for the overall welfare of our employees."
Several viewers reached out to 13 NEWS indicating the HRC had known about the bed bugs since the beginning of the week, and that employees were getting bitten in their cubicles. HRC said they did not receive any reports of employees being bit.
One viewer told us employees notified the union on Wednesday after management wasn't handling the issue, but HRC management says as soon as the bed bug problem was confirmed on Wednesday they began to take action.
"On Tuesday morning we had a bedbug brought to us and by within a couple hours we had given that bug to a local exterminator to determine whether or not it was a bed bug," said HRC manager Matt Eitutis, "Subsequent to that on Wednesday morning, we found two more, and after finding two more of those bed bugs we made a decision to close services."
Management says they notified employees of the issue Wednesday afternoon and informed employees on how to prevent spreading, which some viewers told us they believed was the HRC not taking action to eliminate the problem.
Due to a change of plans HRC says they notified employees of the treatment just before the building was closed on Thursday.
"We informed employees just before 12:30. We had made a decision that morning to instead of treating part of the building to treat the entire building," said Eitutis.
Many employees revealed what they found was a lack of responsibility taken by management, but HRC says they disagree.
"We can always be better at what we do...this is something we believe is our obligation for there well-being and safety we feel like we acted pro-actively," said Eititus.
The 375 workers who work at the HRC on on paid leave while the building is being treated.
The building was set to open Saturday morning, but will now open Tuesday due to the HRC decided to treat the entire building.