USDA opens temporary office for NBAF at K-State Office Park in Manhattan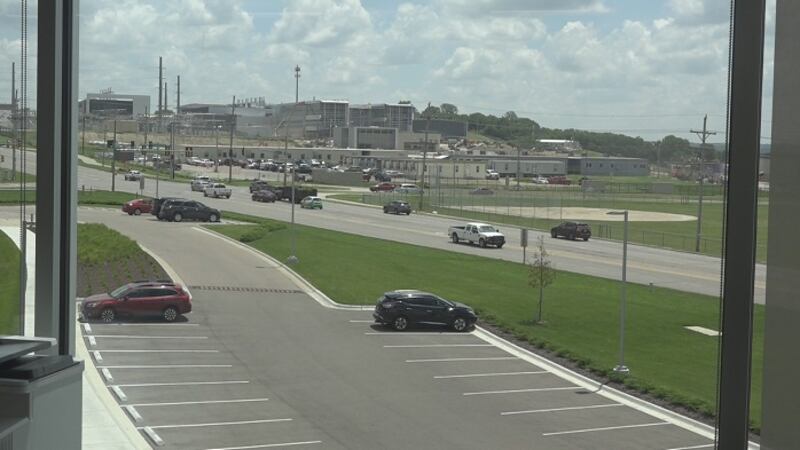 Published: Jul. 2, 2019 at 5:11 PM CDT
The USDA has recently opened a new, temporary office in the K-State Office park in support of NBAF in Manhattan.
This temporary office space which is located on the third floor, gives them a great view of their permanent facility.
Currently nearly forty employees are working from this new office location, all of which are employees of the National Bio and Agro-Defense Facility, and will eventually move into the permanent facility in December 2020.
They have had a lot of success at recent job fairs, with getting lots of applicants, but Burton says they still have lots of openings.
"We have a lot of support staff, and a lot of positions that will be available in every department. Our IT is still doing a lot of interviewing and a lot of hiring, so pretty much opportunities in all areas." USDA/APHIS NBAF Coordinator, Dr. Ken Burton says.
According to Burton, they plan to have more than eighty percent of their employees hired when they move to the permanent facility.