Two honored in emotional ceremony for helping the community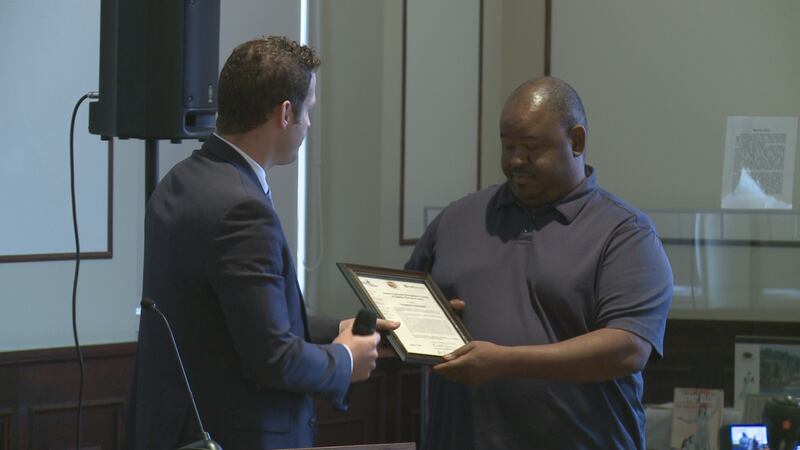 Published: Oct. 4, 2017 at 5:44 PM CDT
Two deserving awards led to a surprising, and emotional, ceremony.
Darrell Stewart received the "Champion of Character" award Wednesday from the Safe Streets Coalition and Topeka City of Character.
For the past 32 years, Stewart and his wife have mentored foster children in their home. He says he started doing the work to honor his mother, who passed away when he was 15. Stewart says they had deep conversations about how she wanted him to succeed in life, which led to him opening his heart.
"My love for kids grew from that, dedicated to my mother to make sure I work on those promises that I would work on, so that's what I did," Stewart said.
Safe Streets also surprised a young person with another award.
Jo'Mhara Benning, a 5th grader at McClure Elementary, received the first ever Keys to Character Award, recognizing children 18 and under.
Benning was nominated by her principal for helping a classmate whose family was homeless last spring. She organized a cookie sale and raised more than $1000, which she gave to the family.