Two Kansas senators pre-file mental health parity bill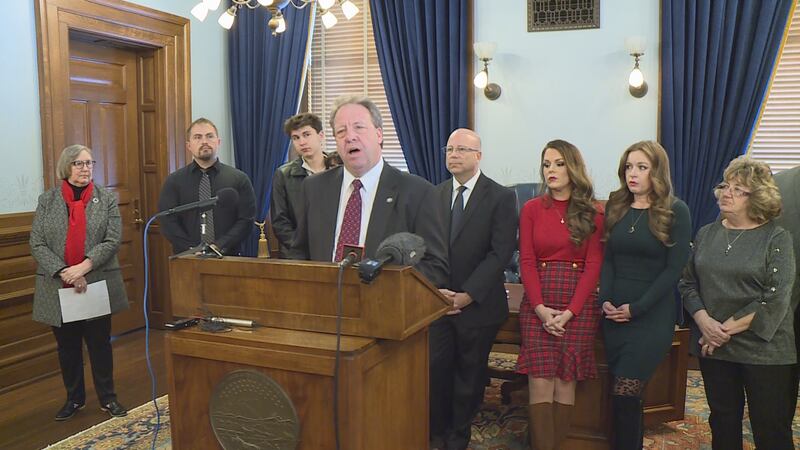 Published: Dec. 19, 2019 at 6:34 PM CST
Two Kansas senators announced Thursday that they are pre-filing a mental health parity bill.
Democratic Senator Tom Holland and Republican Senator Molly Baumgardner co-sponsored the Kristi L. Bennett Mental Health Parity Act.
The bill is named after a Kansas woman who was seeking help for depression and suicidal thoughts, and was denied by her insurance.
The Bennett family was at Thursday's news conference to tell Kristi's story.
Her sister, Stephanie Bennett, said they made over 30 phone calls to mental health facilities her insurance would cover, and none would accept Kristi for treatment.
Stephanie said her sister was told she would have to attempt suicide first to qualify for help and because of that, Kristi felt like she had ran out of options.
Senator Holland said suicide is the 10th leading cause of death in Kansas, and this bill is aimed at ensuring mental health issues are treated in the same way physical health issues are.
Kristi's other sister, Jennifer Cook, said, "My sister wasn't given any other options. So, she decided to try to go around the system and as a result she is no longer with us today. My sister mattered. I am committed to working with legislators and leaders at all levels to address what needs to change. Life is more important than insurance company profits."
The bill would require insurance plans to provide coverage when the patients doctor or psychologist deems it medically necessary.
It would also provide exceptions to ensure coverage within 24 hours if an in-network facility is not immediately available.