Tulips in full bloom at Ted Ensley Gardens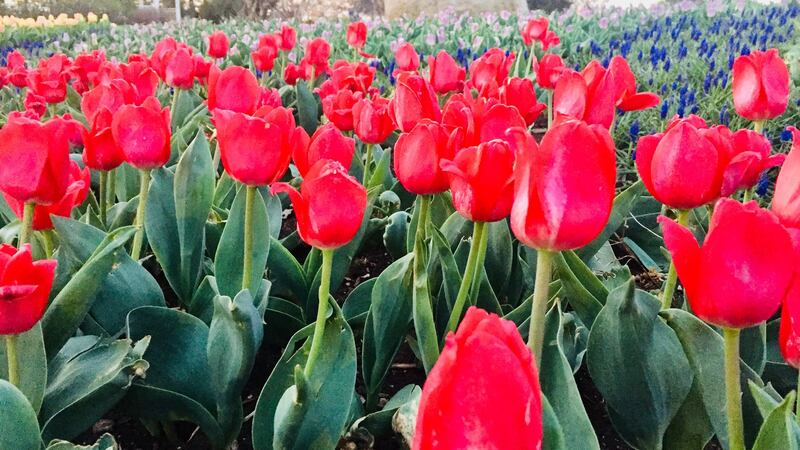 Published: Apr. 18, 2018 at 8:00 AM CDT
After an unpredictable weather pattern, the tulips at the Ted Ensley Gardens are now in full bloom for the annual 'Tulip Time' event.
"We have about 108 types of tulips for people to see," Shawnee County Parks and Recreation Horticulture Supervisor Dave Bartels said. "People come from all over to see them."
People are able to enjoy the tulips through the efforts of Tulip Time founder Jerold Binkley, who passed away earlier this month. Binkley began Tulip Time with just a few tulips in his backyard. Bartels says his legacy will live on through the tulips.
"It's rare to find a guy who had a vision and figured out a way to fund it," Bartels said. "He did that through tulips, that was his passion."
A suggested donation of $5 is requested for those who attend Tulip Time events. Bartels says the donations are what keeps the event going annually. "If we don't have dollars put in the box, then it's very hard for us to continue this," Bartels said.
Due to the weather related schedule changes, Tulips at Twilight will be held April 20 and 21. The Tulip Time festival has been moved to April 22. Tulips will also be on display in Ted Ensley Gardens until the weekend of April 30.