Topeka students honor area veterans with school-wide assemblies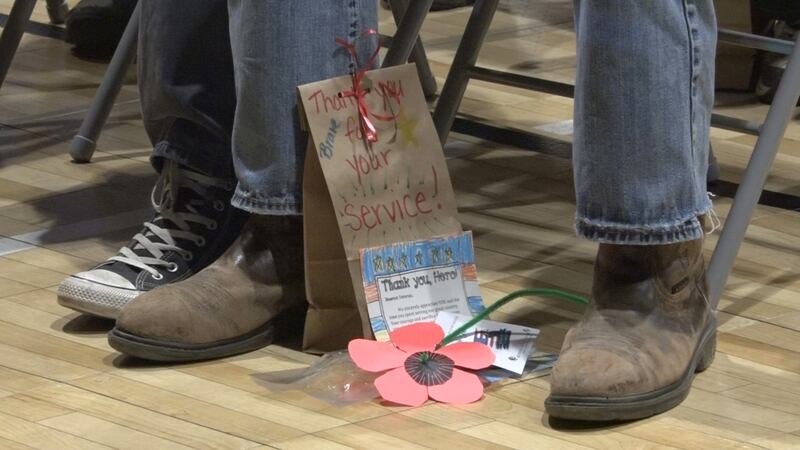 Published: Nov. 8, 2019 at 5:15 PM CST
Some veterans have waited generations to hear the words "thank you."
"It's like letting them know that we really care that they helped us," Grace Miller, a sixth grader at West Indianola Elementary, said.
"You got to have a lot of courage to go out there and fight," Ciara Frye, also in sixth grade, said.
The "thank yous" from a crowd of young faces at elementary school assemblies Friday – one at West Indianola, and the other at Logan Elementary – are in stark contrast to the homecoming Vietnam veteran Fred Harrier got years ago.
"It's real meaningful, because we didn't get a lot of support when we got back from 'Nam, so it's a lot different," Harrier said.
Harrier's daughter Jenn Moore is a special education teacher at Logan, and said the veterans program hits close to home.
"They went through a lot, and it's good that we can show them that we appreciate it and generations to come are not going to forget what they gave up for us," Moore said.
When asked what one message they'd like veterans to hear, sixth graders at West Indianola shared their gratitude for the sacrifices given for their freedom:
"I want to tell them thank you, thank you a lot, because, I mean it's really awesome that they're doing that for us," Frye said.