Topeka bus riders take to the streets to support increased bus funding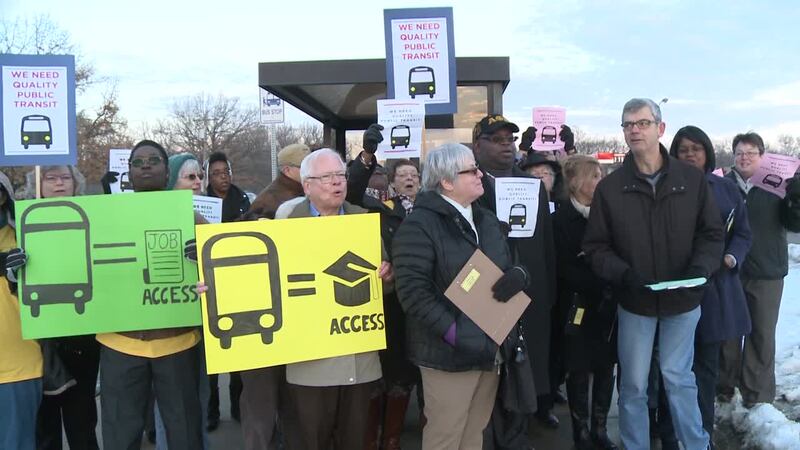 Published: Feb. 21, 2019 at 10:57 PM CST
Concerned bus riders took to the streets Thursday evening to share their frustration with the Topeka City Council's decision to deny the Topeka Metro a mil levy increase.
The council twice voted five to four against a mil levy increase for the Topeka Metro on February 12th.
The first vote would've raised the levy one-mil. The second vote was on a proposal for a half mil hike.
Riders say they understand the need to keep property taxes low, but the need to expand bus services and provide safe and adequate public transportation is also needed.
At the same meeting, Metro General Manager Susan Duffy told us she does not want to raise fares. In 2011, the fare increased by 60 percent and they lost a large number of riders.