Topeka Zoo's elephant Sunda has died at 58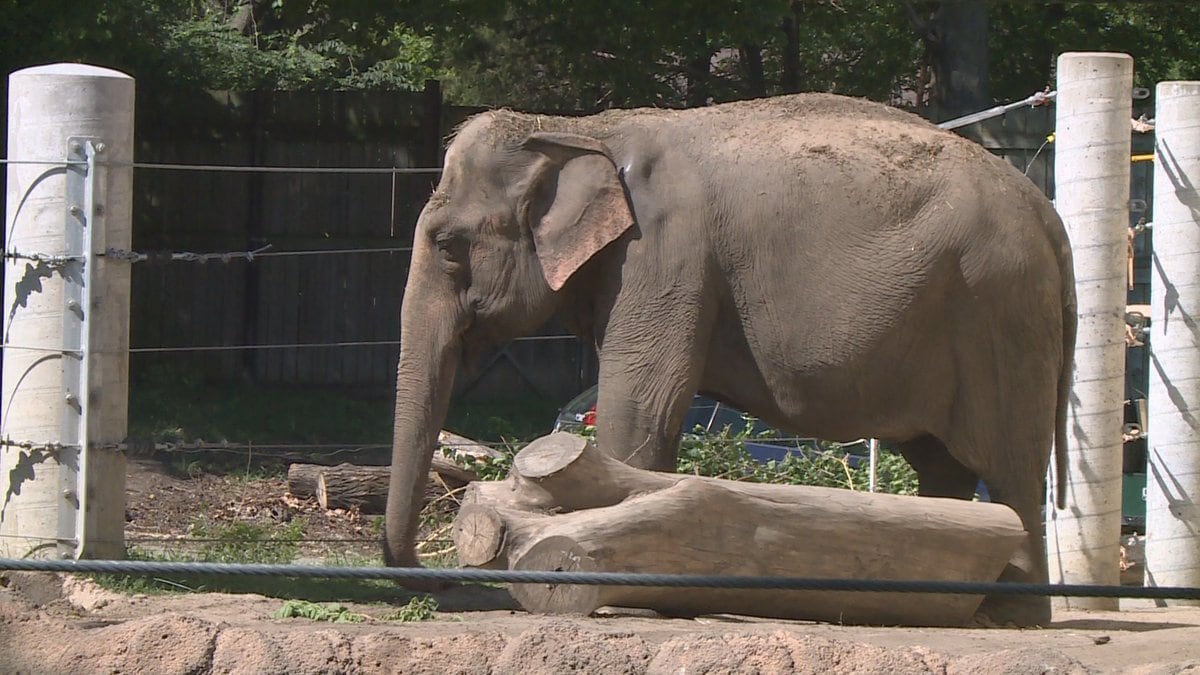 Published: Sep. 12, 2018 at 10:01 AM CDT
A sad day at the Topeka Zoo.
Sunda the elephant died Wednesday morning, zoo officials say. She was euthanized around 9 a.m. after being unable to get up.
"It is hard to lose any animal, especially one who has been at the zoo for as long as Sunda has," said Zoo Director Brendan Wiley.
The 58-year-old Asian elephant had lived at the zoo for 52 years.
"Sunda was a wonderful elephant who has had the longest tenure of any animal at this zoo and has brought happiness to so many people who have come to see her. We will all truly miss her," he continued.
Monday was the first day she couldn't stand on her own, the zoo says. The Topeka Fire Department used straps, pulleys, and ropes to lift her to her feet.
Sunda has been dealing with a variety of health problems including kidney issues, a mass in her reproductive system, and a sore behind her ear that was reluctant to heal.
Zoo officials tried their hardest to make Sunda as comfortable as possible before her passing.
"We made sure she had some of her favorite things, she loved peppermints, so she got some peppermints." Wiley said. "She held an apple in her trunk all the way to the end, and gave our staff a chance to say goodbye."
While it's emotional for people - Wiley said the other elephants are mourning the loss of their friend.
"You know we expect some depression over the next few days maybe couple weeks and we'll support that with additional activities additional treats,"Wiley said. "Just really trying to make sure that both Timbo and Cora have everything they need to get through this and move on."
As they move on Wiley wants us to remember the Topeka Zoo is a better zoo for having had Sunda here.
"She had a presence unlike any other I've known and just we are sad to see her go, we're happy she's not being bothered by any of her problems anymore, and um it's a sad day." Wiley said.