Topeka Police Department Announce Latest Mural Project with ARTSConnect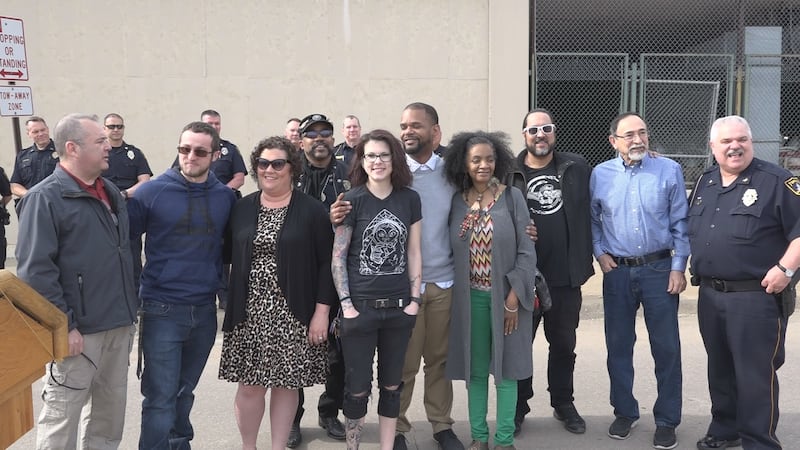 Published: Apr. 6, 2019 at 2:56 PM CDT
On Saturday, the Topeka Police Department announced they are teaming up with ARTSConnect for a large-scale mural project.
The north wall of the Police Department on SW 3rd St. will be transformed into a symbol for the community. Topeka Police Chief Bill Cochran said, "It's going to be that visual bridge between the citizens of Topeka, and the Topeka Police Department."
Michael Toombs was chosen to lead the design, after his success with the Brown v. Board Mural Project last year.
A team of local artists, as well as volunteers, will complete the mural. Sara Myer is one of those artists, and she said, "Getting some art, especially local art, on the police station is going to create a really positive impact."
Myer also adds that she is doing it to be a role model for her kids. "The more that I can do with community involvement and the more that they see that, the more it gets them fired up and they want to get involved in the community."
The mural is funded by the Topeka Police Department's Illegal Drug Tax Assessments. They hope to start painting this May.
This will be the city's 14th mural since 2013. Chief Cochran said, "Topeka is becoming a city of murals, and we're extremely proud of that."
The department hopes the project will resonate with the community for years to come.