Topeka JUMP continues pressing city on low-income housing ordinance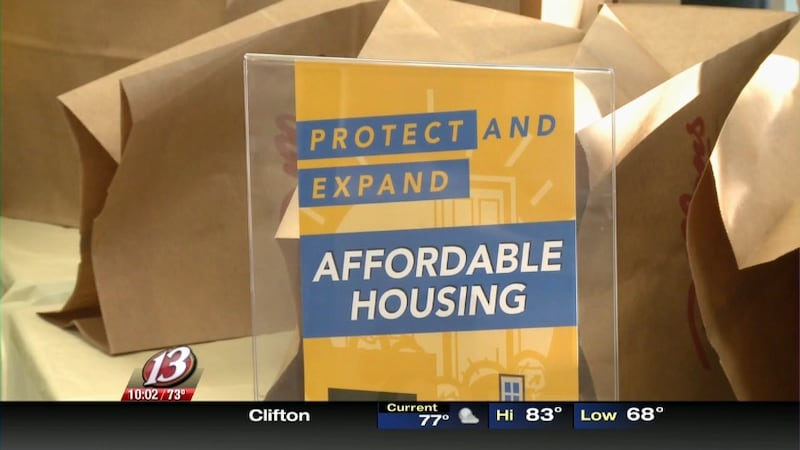 Published: Jun. 3, 2019 at 10:43 PM CDT
Topeka JUMP raised its voice Monday night to advocate for people struggling to find low-income housing.
Before its celebration to thank members for their work, the organization emphasized the importance of city support for a low income housing ordinance.
JUMP says Mayor Michelle De La Isla and councilwoman Karen Hiller promised to have an ordinance on the agenda by June -- and that deadline is approaching.
Mayor De la Isla told 13 NEWS work on a proposed ordinance continues - she was not sure when it would be the agenda.