Wabaunsee teen makes battle buddy kits to help military families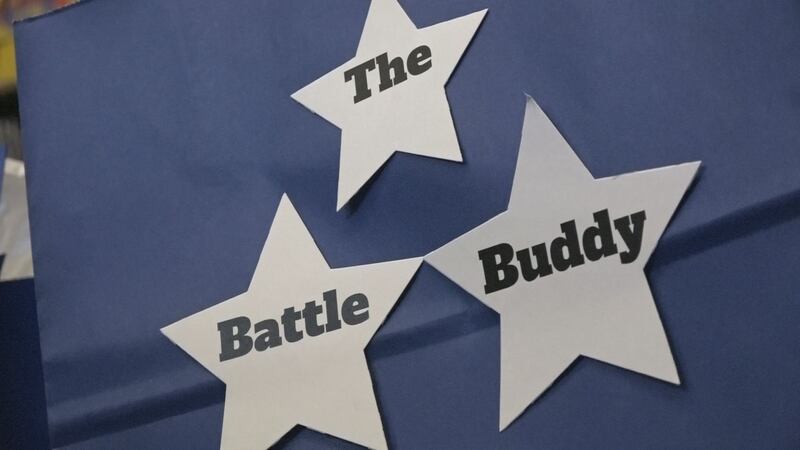 Published: Apr. 5, 2018 at 5:53 PM CDT
Seems like Fort Riley soldiers are always coming home from a deployment or leaving for one. Those deployments can be hard on their children -- but one Wabaunsee high school student came up with a battle buddy kit to make the time away a little sweeter.
Jessica Vanstory grew up a military child and knows first-hand how difficult a deployment can be.
"It can be tough you know its kinda stressful when shes gone my mom gone," Vanstory explained.
She came up with an idea to make battle buddy kits, to help other military kids get through those rough times.
"The kits have a calendar of stickers so you can mark the days left of the deployment there's also stationery in there so they can write letters because I know that people overseas love to get letters from their loved ones," Vanstory described.
"Then there's also a jar with Hersey kisses so each day the family members can take a kiss from the jar and receive a kiss from their deployed parent," she continued.
Vanstory made 150 of these kits and with the support of her high school -- she delivered them to Amanda Arnold Elementary school in Manhattan.
Military liason Deb Mohler said there are about 1,000 military families in the Manhattan-Ogden school district that can always use support.
"Parents from Fort Riley are in a constant state of deployment. There's always coming home from deployment, home leaving for deployment its seems like it's just a vicious circle -- and they just need constant support," explained Mohler.
Vanstory said it's a little idea with big impact.
"These are all things my family has used when my mom was deployed to help get through they deployments and they've all worked really well," said Vanstory.
Jessica Vanstroy is a part of the Family, Career and Community Leaders of America chapter at our school and will enter her battle buddy project in the state competition.