Mendez to stand trial in Simmons' killing; new charges added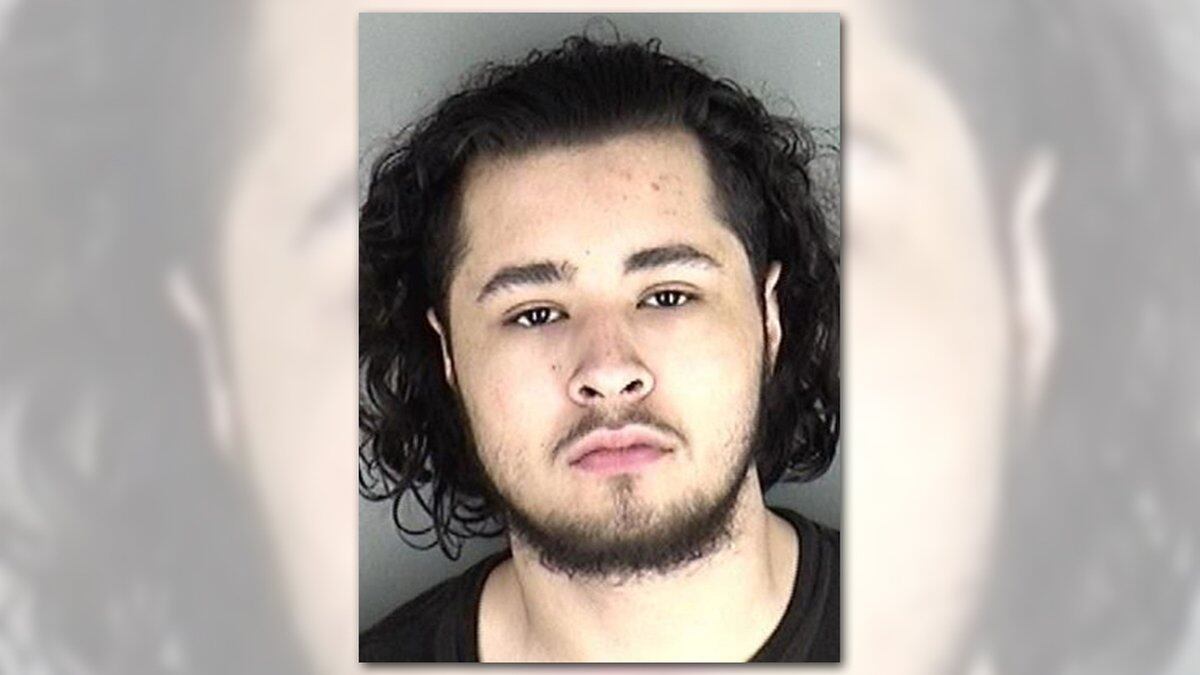 Published: Sep. 9, 2019 at 11:29 AM CDT
Corey Ballentine, Dwane Simmons and three other members of the Washburn University football team were standing at S.W. 13th and Lane celebrating Ballentine's being drafted by the New York Giants.
An exhilarated Ballentine had talked to the the NFL club about the draft and fielded questions from sports reporters.
"I was excited," Ballentine said. "It was great. Everyone was having fun."
Then a car pulled alongside the five men.
"They stopped in front of us," Ballentine said. "The driver asked if we smoke (marijuana). We said no we don't smoke. Somebody in the back seat said, 'What's your name?' Somebody in the circle responded and said don't worry about all that.
"As they were pulling away I could see the back of the car," Ballentine said. " Then I saw the car jerk, and I kind of heard it like someone was stomping on the brakes. So it came to a sudden stop and it kind of made a noise as it was stopping and the first sound I heard, I just ran."
Gunfire exploded, first sounding like shots from one gun, and the rate of fire accelerated to sound like two firearms.
"Sounded like a handgun in my head and then they speed up as if there were two handguns," Ballentine testified.
"I didn't see who shot. I just ran," Ballentine said.
Entering the hearing, defendant Francisco "Frankie" Alejandro Mendez, 18, was charged with premeditated first-degree murder of Simmons; attempted premeditated first degree murder of Ballentine; and five counts of aggravated robbery of five other victims.
After he was bound over on those charges late on Monday, District Attorney Mike Kagay added three more counts of attempted murder and two more counts of aggravated robbery.
Simmons and Ballentine were shot in the early hours of April 28, 2019.
After the gunfire ended, Ballentine called Simmons' phone number five times, but Simmons didn't pick up the call, he said.
Before the shootings, the small white four-door car had been traveling north on S.W. Lane, then turned westbound onto S.W. 13th before approaching the football players.
"I got hit in my right butt cheek kind of in my pelvic bone," Ballentine testified Monday in Shawnee County District Court. The bullet remains lodged in his right hip.
He has recovered and has joined the Giants a few weeks later.
Dr. Alan Martinez, the Shawnee County coroner, testified a bullet entered the right side of Simmons' forehead, and it was recovered from the left rear of his skull.
WU football players Channon Ross, James Letcher, and Kevin Neal Jr. also testified Monday during the preliminary hearing of Simmons' death.
The five men were standing in a circle, and Simmons and Ballentine planned to return to a party in the neighborhood, and the other three planned to go home, Letcher said.
Witnesses testified the driver of the car was described as a light-skinned Hispanic. They also said they heard 20 or more gunshots, but small police cones marked 15 shell casings scattered on S.W. 13th Street.
Vladimir Stryka testified he was in Central Park with friends on April 30 when a white car pulled up the parking lot, and five men exited the car.
When Stryka told one man to get a pistol out of his face, the robber pistol-whipped stryka on the forehad with a handgun, and Stryka handed over his wallet and cell phone.
Victim Kathy Cool testified that of the five men exiting the car, two were armed with guns, and she "zoned out," Cool said.
One robber banged on her car window and ordered her to give him her cell phone, she said, and one robber fired his pistol, shattered a window, the bullet struck the steering wheel, and the bullet landed on a seat occupied by a pregnant woman, Cool said. Cool handed over the slug to police.
Shawnee County District Court Judge Cheryl Rios is handling the Mendez case.