Students prepare for futures with glance into financial services industry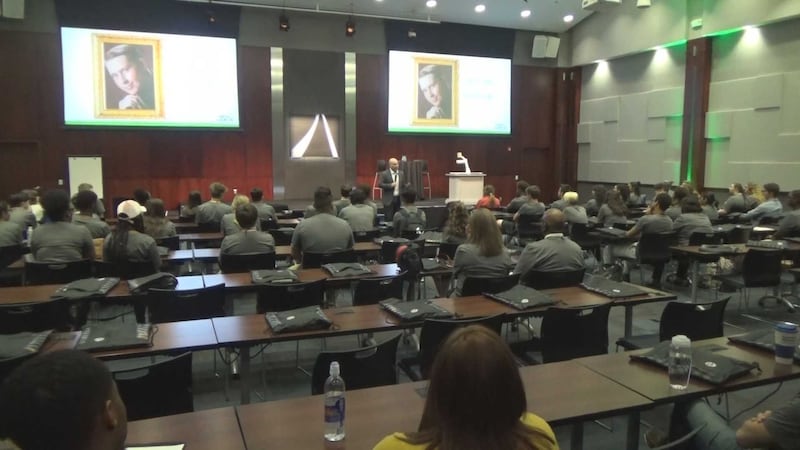 Published: May. 8, 2018 at 4:13 PM CDT
Dozens of local high school students have a better idea about what it's like to work in the financial services industry after a special event Tuesday morning.
Advisors Excel co-founder Cody Foster hosted nearly 90 students in the company's first "Real World - AE' event. High school juniors from Topeka West, Topeka High and Highland Park learned about Advisors Excel's business model, as well as annuities, life insurance, wealth management, and current business innovations and technologies.
The students say the information gathered Tuesday is helping them plan for their futures.
"I want to gain some more knowledge about technology and stuff especially with everything evolving and I want to be more aware of what's happening and stuff like that," Miracle Freelon said.
"Just learn a useful skill I could probably use because I'm going to be looking for things to do in the future like college later so I just want to get an idea of what I can do," said Michael Ward.
Foster says he hopes the event turns some students towards a career in the financial services industry.