Storms darken Country Stampede's last day; Aldean's show canceled after long delay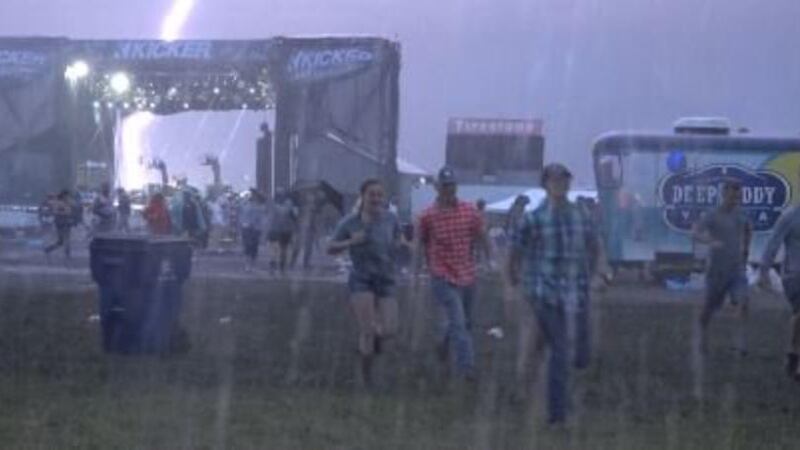 Published: Jun. 23, 2019 at 12:30 AM CDT
The Country Stampede-era came to a stormy and soggy end late Saturday night when lightning forced officials to cancel Jason Aldean's headline performance.
The decision not to go on came shortly before midnight. Organizers had waited hours before making the final call, hoping the weather would break long enough for Aldean to take the stage.
And, more than once it did. Multiple times after the rain delay began, organizers announced a restart was imminent - and, at one point, just five minutes away - before Mother Nature took another turn for the worse and they were forced into another holding pattern.
Stormy weather was certainly the dominant headline for the first and last Country Stampede at Heartland Park. Campers awoke Friday morning to severe weather that left many of them fighting to keep their tents up or abandoning the camp sites altogether. Gates didn't open until 3 p.m. that day, scrubbing the first act of the day.
Another wet morning Saturday was just a prelude to what was in store later in the day. While the sun came out for a much of the day, as evening rolled in, so did the thunderclouds.
While this may be Heartland Park's last time hosting Country Stampede, that's only because next year when it comes back to Topeka and the racetrack it'll have a new name: Heartland Stampede. Tickets are already on sale for it and the headliner is slated to be Luke Combs.