Senate Democrats compare GOP tax plan to 2012 Kansas plan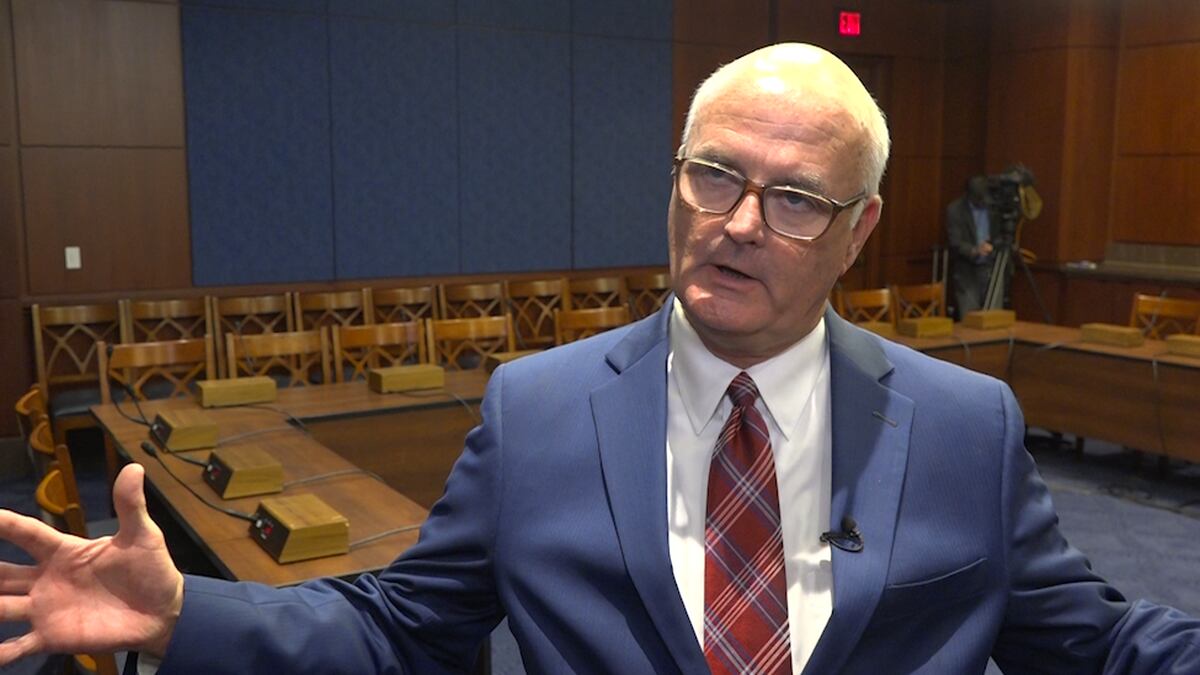 Published: Nov. 1, 2017 at 4:34 PM CDT
Kansas state officials are in Washington speaking out against the GOP push for tax reform. Set to come out soon, the plan, these officials say, could bring about a situation that would mirror Kansas' recent economic woes. Democratic senators held a panel discussion on the potential results of the tax plan. The Kansas officials say the U.S. is on track for a national downturn, but a U.S. representative says the country is headed for high times.
"The great experiment was a complete and utter failure that nearly bankrupted our state," said Kansas State House Minority Leader Jim Ward.
Senate Democrats held a "shadow hearing" Wednesday to examine similarities between the expected GOP plan for tax reform and a tax plan championed by Kansas Governor Sam Brownback (R-KS) in 2012. Critics of the plan say it is responsible for sending the Kansas budget into a tailspin, as massive tax breaks failed to spark promised economic growth. Ward says the Republican plan will do the same.
"You put that on steroids and pass it around the country. Not only will it hurt the U.S. economy, it'll affect the world economy," said Ward.
The Kansas plan aimed to attract small businesses by lowering or eliminating taxes, but individuals took advantage by creating businesses just to lower their personal taxes. Sarah LaFrenz, from the Kansas Department of Health and Environment, says the Kansas budget troubles led to cuts for essential public services and education.
"The kids, the quality of their education suffers. And also the quality of what our teachers are able to provide because they're so stressed with their timing and everything else they're supposed to be worrying about," said LaFrenz.
Rep. Roger Marshall (R-KS) says what happened in Kansas will not happen for the country as a whole. He says the GOP plan will create jobs and not add a massive burden to the deficit.
"We have a 10 year plan to make this all work. We think as the economy grows, it's going to broaden the tax base and bring more revenues into it. I see no other path forward to lowering the debt," said Marshall.
Marshall says the House GOP plan is completely different from the Kansas plan. He says they will be lowering the tax rate for small businesses, but not to the extent that Kansas did which created massive revenue losses.
"There's no way to put the two of these together except in their minds and obviously they haven't read this bill if they're connecting the two," said Marshall.
Marshall says he and his colleagues plan to rollout their plan sometime Thursday.