Schmidt won't run for open U.S. Senate seat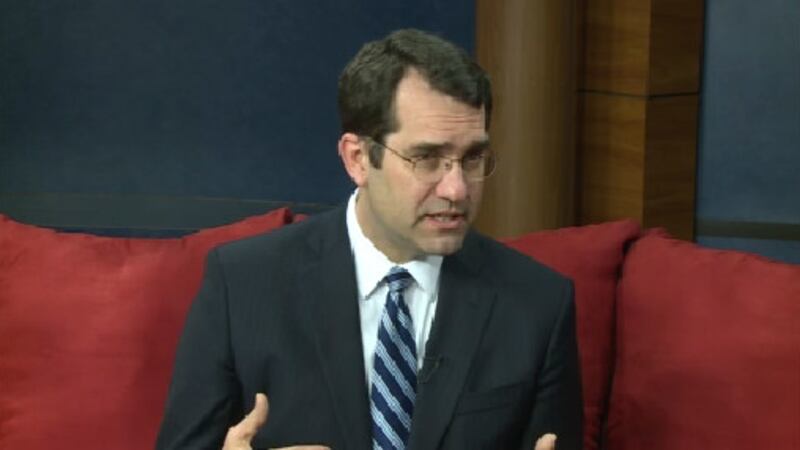 Published: Dec. 23, 2019 at 2:39 PM CST
Kansas Attorney General Derek Schmidt says he will not be making a bid for the open U.S. Senate seat being vacated by Senator Pat Roberts.
Schmidt made the announcement via an e-mail newsletter through his political website.
"After reflecting since Senator Roberts announced his retirement earlier this year, I have reaffirmed my belief that right now it is possible to accomplish more for Kansas here at home rather than in Washington, D.C.," said Schmidt.
He had told 13 NEWS he was thinking about a run, but says he needs to focus on work being done in Kansas.
"Now is the time to carry on the considerable good work we have started at your Attorney General's Office – fighting elder abuse, human trafficking, crimes against children, illegal robocalls, Medicaid fraud, consumer scams, charities fraud, and much more," he continued.
The field on candidates continues to grow.
Republican Candidates:
- Former Kansas Secretary of State Kris Kobach,
- Former Kansas City Chiefs player Dave Lindstrom
- U.S. Representative for Kansas's 1st congressional district, Roger Marshall
- Brian Matlock
- Bryan Pruitt
- Member of the Kansas Board of Education Steve Roberts
- Senate President Susan Wagle
There is also speculation that United States Secretary of State Mike Pompeo could enter the race. Time Magazine says Pompeo has told three prominent Republicans he plans to resign from the Trump Administration to run for Senate.
Democratic Candidates:
- Kansas State Senator and former Repblican, Barbara Bollier
- Manhattan mayor pro tem, Usha Reddi
- Kansas politician, Robert Tillman
Topeka mayor Michelle De La Isla said she would also make an announcement on if she plans on running, after the first of the year.
Senator Pat Roberts announced earlier this year he would not run for re-election.