Free program offering kids nutritious lunches wraps up for summer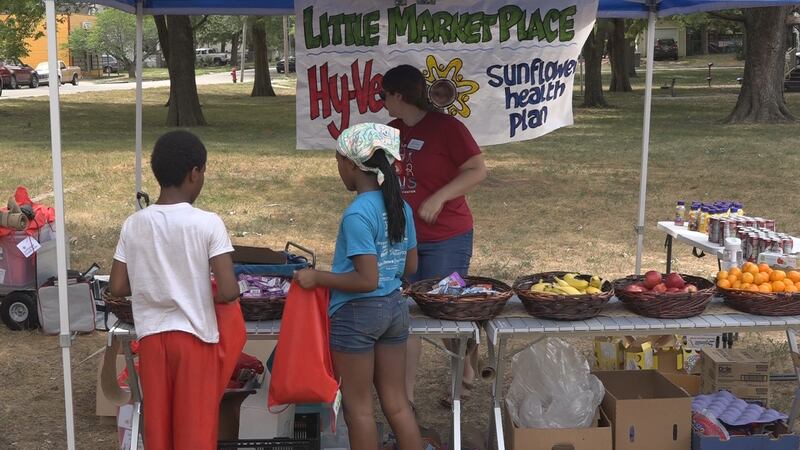 Published: Aug. 6, 2018 at 7:02 PM CDT
A program that provided free, healthy lunches, books, and hands-on learning activities to local children in need is wrapping up.
Serious Fun Mondays was a free event held every Monday at Chesney Park since the beginning of June.
"They think they're just having fun, but we're making sure that they're getting these enriching lessons each week," Executive Director of the Kansas Children's Discovery Center Dene Mosier
Raise Kansas, HyVee, and the Kansas Children's Discovery Center teamed up to help make the event possible, holding a barbecue Monday afternoon as a sendoff.
One in five kids in Shawnee County are food insecure, meaning they don't have regular access to enough affordable, nutritious food.
Mosier explained that kids who aren't hungry don't learn as well.
"So the opportunity that we get to come here and have fun with kids, we make sure that their tummies are full, we send snacks home with them for the week, and they get to learn," she explains.
Over 670 lunches were served at Serious Fun Mondays this summer.