Topeka father heartbroken after 2-year-old attacked, killed by 2 dogs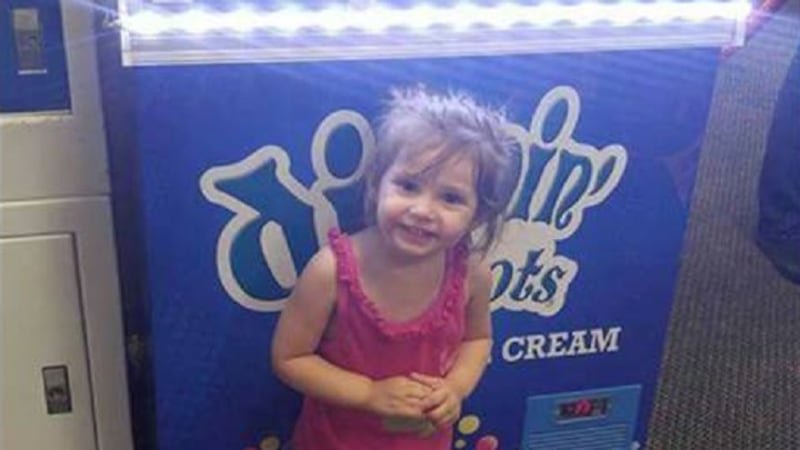 Published: Sep. 25, 2016 at 10:42 PM CDT
Around 8 p.m. Saturday night, 13 NEWS learned that the Topeka Police Department responded to a house located on the 800 block of SE Carnahan after a 911 call that 2 year-old Piper Dunbar was reported missing.
"We looked everywhere, I screamed her name so loud," said Piper's father, Donnie Dunbar. "Can't believe that quick the most precious thing on earth can be taken away from you."
Police began searching the area and found Piper dead in her front yard underneath a tarp. Dunbar says he and Piper fell asleep earlier that evening and he told 13 NEWS he was unaware of what was happening.
"She figured out had to open a child safety lock with her fingers," said Dunbar. "She could turn the knob and open a dead bolt that's on the back door, she was so smart."
Throughout the course of their investigation, police say they obtained enough information to believe Piper had been the victim of an animal attack. Animal control responded to the scene and seized two pit bulls that Dunbar says belonged to Margaret Jaramillo, a family friend who had been staying with Dunbar to help take care of Piper since he is a single father. Jaramillo says she was running errands during the attack and made the 911 call as soon as she realized Piper was gone.
"I saw her from the distance they wouldn't let us close to see her, from what I understand they think her injuries were caused by the dogs," said Jaramillo.
Jaramillo says the two dogs were in the backyard and doesn't know how they made their way to the front where Piper was. Police are continuing to investigate the case, but both Jaramillo and Dunbar are torn by the loss of Piper.
"She just loved attention and loved to be hugged," said Jaramillo.
Dunbar and Jaramillo were taken to police headquarters and interviewed and TPD detective Brian Wheeleus. Wheelus says the police investigation will be submitted to District Attorney Chad Taylor's office.