PPP: Kansas governor's race is a "dead heat"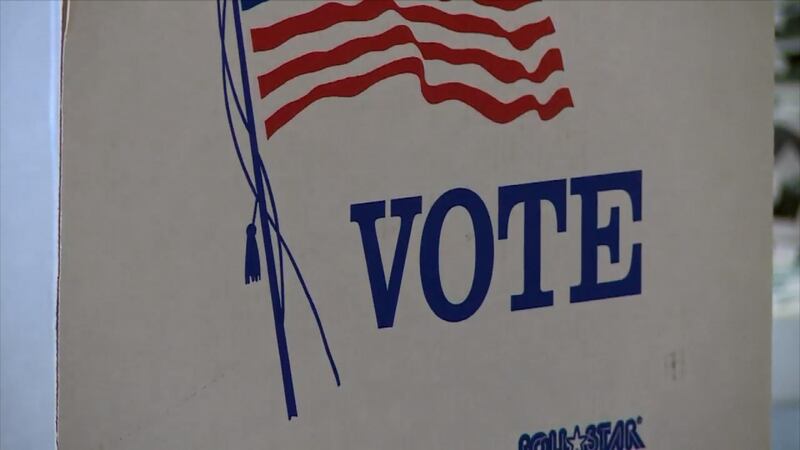 Published: Aug. 30, 2018 at 5:42 PM CDT
The race for the governor's office could hardly get much closer.
According to a new poll, Sec. of State Kris Kobach holds a razor-thin, single-point edge over state Sen. Laura Kelly. The Public Policy Polling (PPP)
the Republican nominee up 39% to 38% over the Topeka Democrat, if the election were held today. Independent candidate Greg Orman comes in third with 9% support.
Pollsters then read a positive statement about each of the top three candidates, gauging support for each position. The statement about Kelly referenced her military upbringing and education funding. The one referring to Kobach's positions mentioned spending and taxes, abortion, and the 2nd amendment. And, the Orman question talked about his business experience and independence.
After asking about those three statements, PPP once again asked whom the respondents would support. Both Kelly and Orman ticked up one percentage point, while Kobach remained flat at 39%. That extra point brought Kelly into a tie for first.
Approximately 1 in 10 voters in both passes have not made up their minds. Libertarian Jeff Caldwell and independent Rick Kloos, each registered nominal support.
PPP questioned 877 people for the survey. It was
, which endorsed Kelly this week.
After the poll was released, a spokesperson for Orman blasted it as 'highly partisan' and averred PPP was an ally to the state Democratic Party and the survey is further evidence of "vote suppression by the established parties."
"This partisan poll is nothing but a political dirty trick by Democrats, using a third-party proxy. That is not hyperbole," the Orman camp said. They claimed the poll oversamples the number of Republicans in the state and underestimates the number of independents.
PPP also gauged how much voters like Kelly, Kobach, and Orman; as well as their opinion of President Donald Trump's performance so far.
A majority of Kansans (51%) approve of the President's job performance so far, with 44% expressing their disapproval.
As far as the three gubernatorial candidates, Kobach has both the highest favorable AND the highest unfavorable ratings. For Kelly and Orman, a plurality aren't sure of their opinion of them. See the full breakdown below:
Favorable: 37%
Unfavorable: 23%
Not sure: 40%
Favorable: 38%
Unfavorable: 49%
Not sure: 13%
Favorable: 19%
Unfavorable: 32%
Not sure: 48%