Washburn football player killed, Giants draftee injured in weekend shooting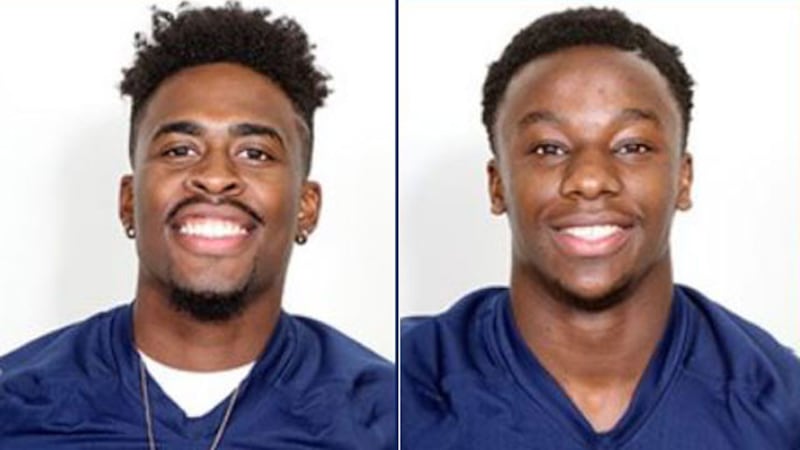 Published: Apr. 28, 2019 at 7:07 AM CDT
A Washburn football player was killed in an overnight shooting in central Topeka that also wounded a former player, according to Washburn University.
Washburn confirmed junior Dwane Simmons, 23, was killed in the shooting, while former player Corey Ballentine was injured.
Simmons and Ballentine were at a party outside a home near the intersection of SW 13th and Lane Street. Officers had responded to that area around 12:45 a.m. and one of them told 13 NEWS that Simmons had died at the scene.
Ballentine, 23, suffered non-life-threatening injuries, Topeka Police said. The former Ichabod, who
by the New York Giants just hours earlier, is expected to make a full recovery, the University added.
Investigators say officers responded around 12:45 a.m. to the 1400 block of 13th Street on reports of gunfire. An officer on the scene told 13 NEWS' Grant Stephens that Simmons died in the street from a gunshot wound.
Later Sunday morning, they confirmed there was a second shooting victim, Ballentine. He had arrived at the hospital in a private car, police noted.
The investigation into the shooting remains ongoing.
Police have not released any information about a possible suspect nor have they said if anyone has been taken into custody.
Investigators are asking anyone with information to call the Topeka Police Criminal Investigation Bureau at 785-368-9400 or Shawnee Co. Crime Stoppers at 785-234-0007. Anonymous tips can be made online as well at
.