No insurance - Flint Hills Community Clinic may be able to help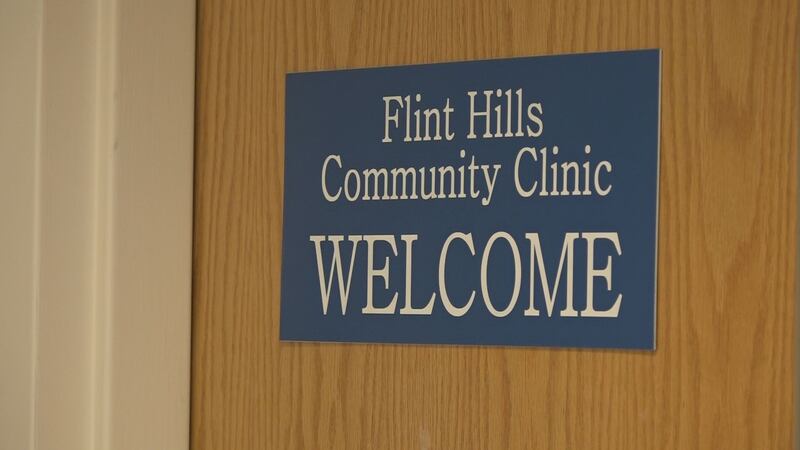 Published: Feb. 2, 2018 at 5:59 PM CST
A clinic in the Little Apple is offering free quality healthcare to people with no insurance.
For Karen Hubbard, the Flint Hills Community Clinic is a blessing, especially during her recent battle with pneumonia.
"Without insurance you get sick and you don't have any money you just stay sick. But when I come in here they help me," said Hubbard. "I didn't feel well. I wasn't always nice and pleasant, but they understood that and helped me."
The Flint Hills Community Clinic opened its doors in 2005 with a mission to serve the healthcare needs of the uninsured.
Executive Director Susan Inskeep says they provide care for more than 900 uninsured people in Manhattan.
"We are a not-for-profit primary care clinic and we serve patients that are in households that the income is at or below 200% of the poverty level," explained Inskeep. "We provide primary care services for adults and children free of charge to them as long as they qualify within our income guidelines."
According to the clinic, a family of three could qualify if their gross yearly income is at or below $41,560. The clinic only has three full-time staff members -- everyone else, including doctors and nurses, are volunteers.
"We have about 85 volunteers here between the providers we have receptionists we have greeters we have nurses that come in and volunteer their time," Inskeep said.
Hubbard says everyone here goes above and beyond.
"Once I was diagnosed I was seen every week. It wasn't like you go home, but every week until i started feeling better," explained Hubbard.
And for her, that made all the difference.