New colorful lights added to Downtown Topeka Arches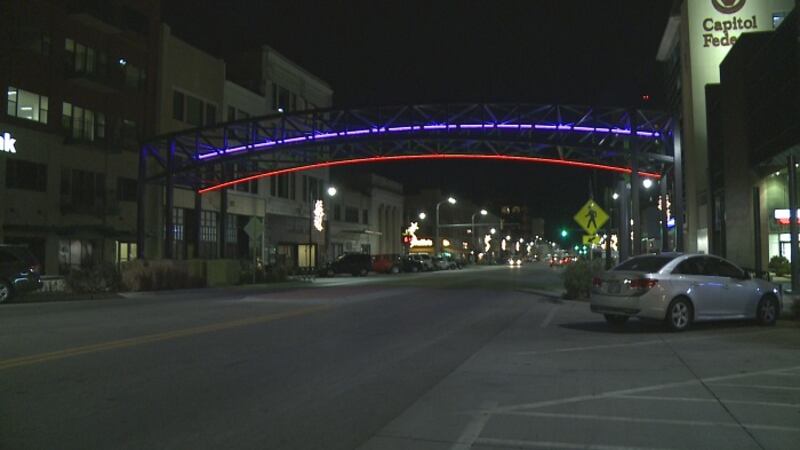 Published: Dec. 14, 2017 at 11:20 PM CST
Drivers will notice a new addition to the arches over South Kansas Avenue, colorful lights!
The lights were unveiled as part of the Downtown Topeka, Inc. Business After Hours Holiday Celebration.
Westar energy donated them with installation by Falk Architects, Sarin Energy Solutions and Torgeson Electric Company.
The lights use energy-efficient LEDs, and the colors can change with the season, so they'll remain lit year round.