New Kansas Children's Discovery exhibit uses science and fun to teach students strength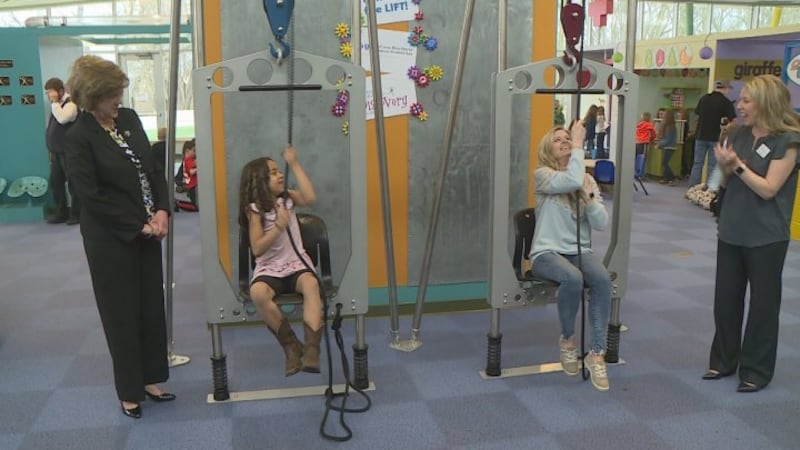 Published: Mar. 29, 2019 at 4:21 PM CDT
A new exhibit at the Kansas Children's Discovery Center is showing kids the power of their own bodies.
The 'Lift Yourself' exhibit opened Friday. It allows kids and adults to use a rope and pulley system to life themselves off the ground, teaching the science of simple machines and the strength of one's body.
The CEO of the Discovery Center says they want people to learn in fun ways.
"We know that that's how children and adults alike learn best, is learning through play," Dene Mosier said. "When opportunities come, we really look at exhibits that focus on science, technology, engineering art and math that bring it to life in a hands-on, fun, playful way."
The exhibition is sponsored by the Blue Cross and Blue Shield of Kansas Foundation and is also part of the Fuel Your Body Through Play initiative.
The lift is a permanent exhibit at the Discover Center.