Neighbors of triple homicide, suicide say area is 'nice and quiet,' but home had its problems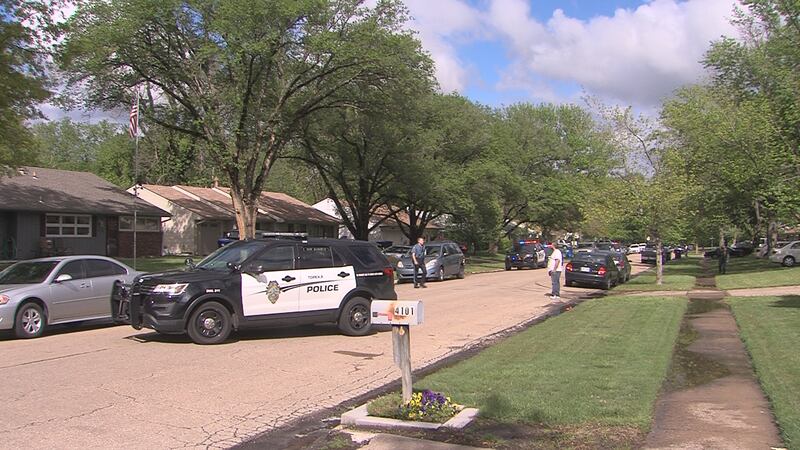 Published: Apr. 30, 2017 at 11:01 PM CDT
Neighbors who live near 4100 SW 28th St say they are in disbelief of what unfolded in their quiet community Sunday.
"It's usually always great, very few people we have issues with," said Don Williams, who lives on 28th st.
"It's a wonderful neighborhood, it's nice, it comfortable, people are polite, so this is quite shocking," said H. Dean Owen, who lives next door to the home.
Owen and Williams were among several neighbors who rushed outside as the sound of sirens filled their usually quiet community.
"There were 13 police cars, two firetrucks, and two ambulances so I knew something horrible had happened," said Owen.
A quiet Sunday afternoon quickly turned to chaos, as their street became the scene of a homicide. Four people were found dead, including the suspect who was found with a self-inflicted gun shot wound.
Owen whose lived next door to the house for 30 years says his first instinct was to help.
"There was a female caretaker and I just tried to console her, but she was really, really upset," said Owen.
The house was an assisted-living group home for disabled adults, and while the street was usually quiet, neighbors say the home had it's problems.
"There was some problems police had been out there three, or four times, with correcting people, I say correcting people just trying to settle people down, some of the patients they had would lose their temper," said Owen.
"Most the neighbors tell me in the last six months there's been cop cars there at least 10 times," said Williams.
But clueless as to what could have unfolded to lead to such tragedy, neighbors say they're left in disbelief.
"it's a nice, quiet neighborhood, there's no crimes that I'm aware of," Mike Keil, who also lives on the street.
"It's kind of a dark day in the neighborhood, nobody wanted to see this, nobody wants to see anybody die," said Williams.
A fifth person was taken to the hospital with non-life threatening injuries. He's continuing to recover at a local hospital.