Manhattan Wendy's closed indefinitely after fire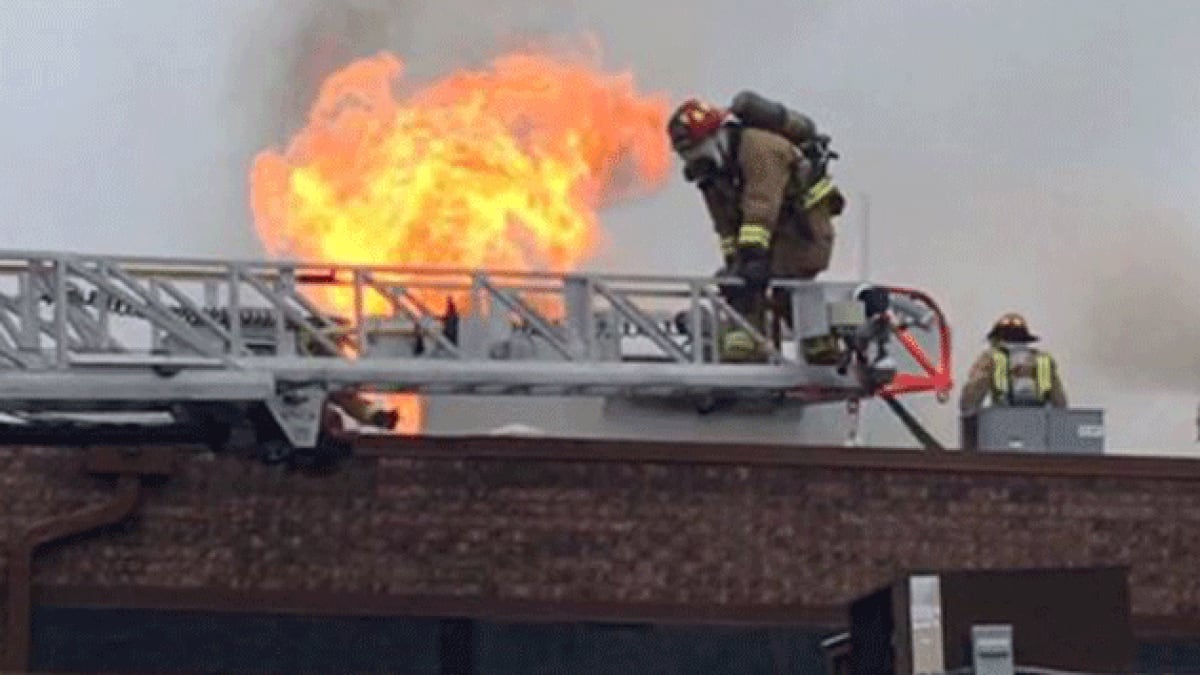 Published: Dec. 21, 2017 at 4:34 PM CST
Flames were seen shooting out of the roof of a Wendy's in Manhattan late Thursday morning.
The Manhattan Fire Dept. said the building suffered "considerable damage" and will be closed for an unknown amount of time.
Smoke poured from the HVAC unit atop the one-story fast-food shop, 3006 Anderson Ave., when firefighters arrived around 11:30 a.m. The restaurant had been open at the time and all of the employees and customers made it out before emergency crews arrived.
It took the 17 firefighters who responded no more than 20 minutes to put out the blaze and the final ones stayed on the scene overhauling the fire until around 3:30 p.m.
Investigators determined the fire started in the HVAC unit and said it appeared to be accidental. They estimated it did about $75,000 in damages to the structure and another $75,000 to equipment, contents, and food.
A westbound lane of Anderson Ave. had to be closed for about an hour while firefighters battled the flames.