Manhattan ushers in 2019 with annual Aggieville NYE ball drop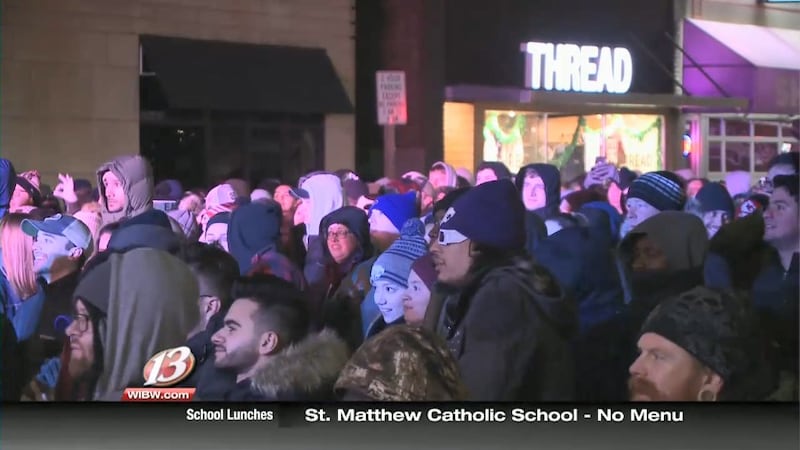 Published: Jan. 1, 2019 at 6:50 AM CST
Manhattan celebrated the New Year with its Little Apple Ball Drop.
Hundreds of people braved the icy winds blowing through Manhattan and headed to Aggieville for the annual Little Apple ball drop for New Year's Eve.
Up until the last few moments of 2018, a band performed classic rock for a few Manhattanites dancing near the stage among the light flurries of snow.
But moments before heading into the year 2019 - the streets were still looking a little empty as most of the crowd was cozied up inside the warm bars lining Aggieville.
Just minutes before the cusp of the new year – people came out in droves – packing the street in front of the ball soon to be dropped.
Former K-State Coach Bill Snyder came to the event to speak to the crowd – and to launch Manhattan into the new year with the push of a button.
The symbolic button push was meant to initiate the drop of the apple-shaped "ball," but similar to last year's technical difficulties, mechanical failure prevented the actual drop.
Despite the slight mishap – the crowd didn't seem to mind the still-suspended apple and instead focused on the firework show behind it – continuing to cheer on the new year without skipping a beat.