Manhattan asking sales tax question on Nov. 7 election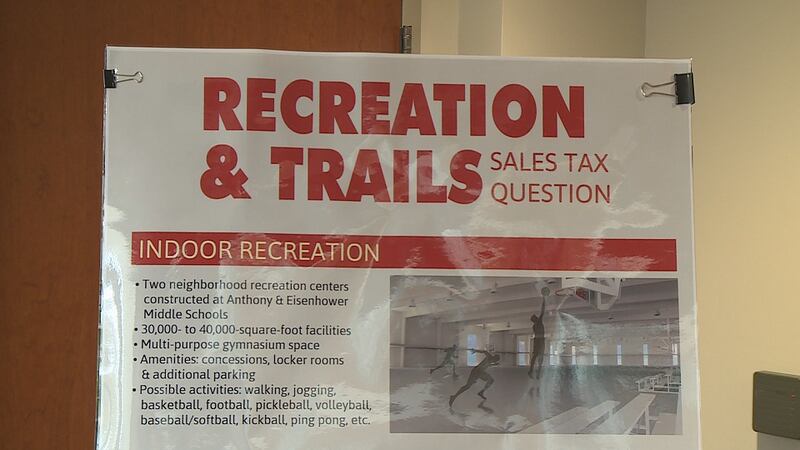 Published: Nov. 1, 2017 at 10:24 PM CDT
The city of Manhattan is asking for the continuation of a sales tax in order to renovate and build new parks and recreation facilities.
The current .25% quality of life sales tax, enacted in 2007, is set to end on March 31, 2018. The new tax would replace that one.
"Our newest indoor facility with the city of Manhattan was built in 1955," Manhattan Director of Parks & Recreation Eddie Eastes said. "We have not added any facilities since then, even though we've continued to grow as a community. We know we need additional indoor space."
The tax is projected to generate $27.5 million over the next 10 years.
"We're targeting about $17 million of that for indoor spaces at both of the middle schools, but we're also looking at Cico park, which is one of our most utilized parks here in the city, and doing ball field improvements, tennis court improvement and trail improvements at that park, which was constructed in the mid 60s and realistically has not seen substantial improvements since then," Eastes said.
The commission also has schools in mind. Proceeds from the tax would also be used to build new multi-purpose facilities at the two local middle schools.
"The school has a similar need for additional indoor space. So we're trying to partner with the school so that the entire community can benefit. The schools would benefit, the city would benefit, the community at large would benefit because of the availability of additional indoor space," Eastes said.
The trail system is also a target for renovation from the tax.
"We are going to enhance trail systems to allow us to have, hopefully complete the loop around Manhattan so someone will be able to actually ride a bike or run clear the entire breadth of the entire community," Kristin Brighton, a member of the Board of Directors for the Chamber of Commerce, said.
City leaders are not describing the ballot question as sales tax increase. Rather, they say it would just continue a tax that Manhattan shoppers already pay.
For more information on the ballot question, visit the Manhattan Parks & Recreation