More discrepancies found in Kobach-Colyer vote totals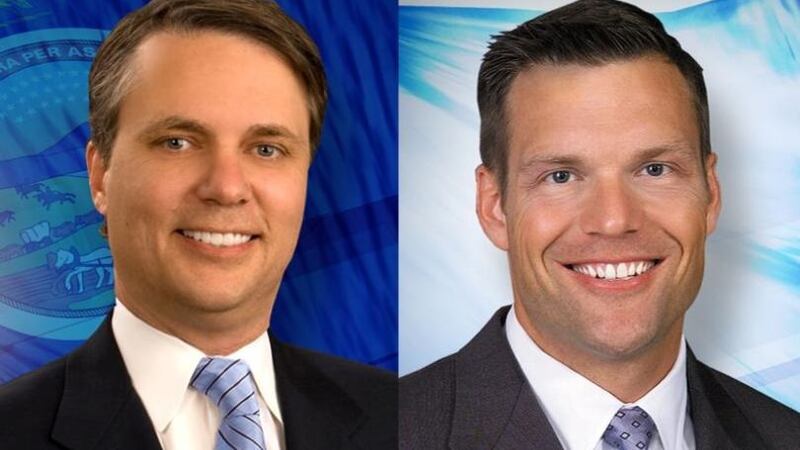 Published: Aug. 9, 2018 at 1:35 PM CDT
It looks like the number of votes separating Gov. Jeff Colyer and Sec. of State Kris Kobach will be changing when the state Election Office updates their numbers Friday.
13 NEWS has found at least four discrepancies between the number of votes recorded by the counties and numbers reported so far by the Secretary of State's Office.
Kobach entered the day with a reported 191 vote lead.
Adjusting for new numbers, his advantage had dropped to 100 by Thursday night.
The state website's total for Haskell Co. only reflected four of its seven precincts, as well as advanced voting. Haskell Co. says they had not submitted the full tally until the next day. By that time, the Sec. of State had posted its final unofficial count, which only included the four precincts total.
Going by the county's full totals, Kris Kobach will gain 147 votes, increasing from 110 to 257; while Colyer goes from 103 to 220. That gives Kobach a net gain of 30 votes.
In Thomas Co., an official there says the Sec. of State's Office misreported the numbers they submitted for Colyer. The county's
522 votes. The state only entered 422, giving Colyer a 100 more votes. The clerk's office provided 13 NEWS with a copy of the form they sent to the state.
The difference was discovered when the state sent Thomas Co. an email to confirm its numbers, as is the standard validation process following an election.
Meanwhile, there are minor differences between the numbers on the Wyandotte Co. website and the state total. Going by the counties tally, Kobach loses up 24 votes, while Colyer lost six. If the county's numbers stand, Kobach's lead would fall back to 103.
Elk Co. numbers bring a few more votes Colyer's way. Their numbers showed 233 votes for Colyer, while the Sec. of State's office listed 229, a four-vote difference.
The numbers for Kobach were the same.
13 NEWS is looking to see if there are any more discrepancies between the counties and the state. Kansas Director of Elections Bryan Caskey said the Secretary of State's numbers will be adjusted Friday to reflect any changes reported by the counties.
Late Thursday, Colyer sent a letter to the Sec. of State asking him to recuse himself from the "providing election advice to local election officials."
"Voters in Kansas who took the time to vote deserve to have their ballots counted," Colyer said.
Earlier in the day, Kobach told FOX News he would recuse himself if Colyer's camp requested it.