Kobach, Colyer at odds over provisional ballots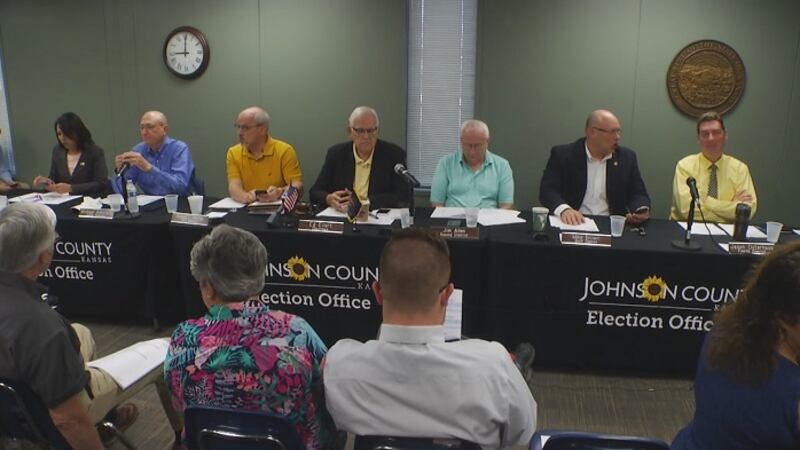 Published: Aug. 13, 2018 at 6:16 PM CDT
Seventy-six Kansas counties began vote canvassing Monday.
Secretary of State Kris Kobach started the day with a 110 vote lead. As of Monday evening - with 43 counties to go - his lead over Governor Jeff Colyer moved to 206.
The GOP primary election hinges on nearly 9,000 provisional ballots that haven't been counted.
"Provisional ballots are issued for voters whose name when they show up doesn't match the voter rolls or they don't have the proper identification to vote," Washburn University Political Science Professor Dr. Steve Cann said.
Kobach and Colyer are at odds over ballots cast by voters without a party affiliation.
"Independents can't vote," said Cann. "So, any independent vote that's in there is a provisional ballot and is likely going to be tossed just because of the system that we have."
Assistant Secretary of State Eric Rucker sent a note to counties, saying unaffiliated voters must complete a voter registration application and declare their party affiliation or the vote won't count.
"Sometimes a poll worker can let somebody who's still a registered independent give them a provisional ballot," Cann said.
But, Governor Colyer's team says state law also lets canvassers consider voter intent and said, in some cases, unaffiliated voters were told to complete a provisional ballot - with no other documents.
"The Colyer campaign is saying that those ballots indicate a preference, a voter's preference," said Cann.
The issue came up in Johnson County. Its Board of County Canvassers voted to count 57 ballots from unaffiliated voters who were mistakenly told to cast provisionals. However, they will not count ballots from 35 voters who refused to declare a party.
Sedgwick County said it took the same approach.
The two counties account for about half of the provisional ballots across the state. Thousands more will be finalized next week.
Shawnee County will hold its canvass Thursday.
Candidates have until Friday at 5 p.m. to ask for a recount.