Kids set sail on new exhibit at Kansas Children's Discovery Center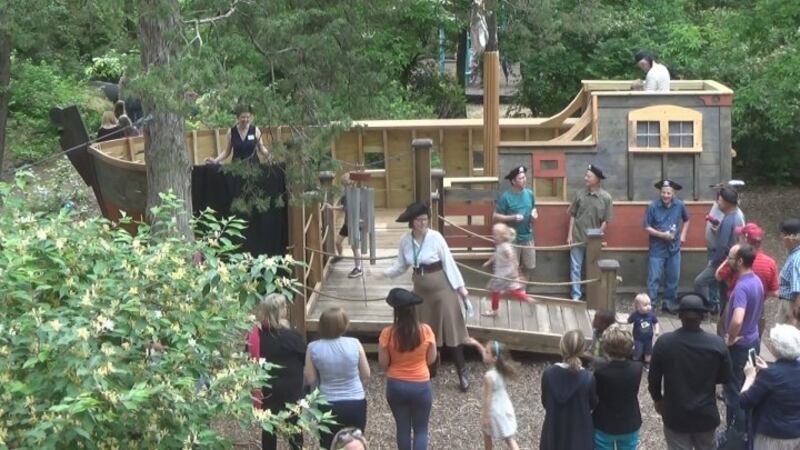 Published: May. 15, 2019 at 11:27 AM CDT
Local kids set sail on a new adventure at the Kansas Children's Discovery Center Wednesday.
"We had spent some time outside and we noted a need for some really interactive, imaginative play," said Dene Mosier, the Discovery Center's CEO.
The Discovery Center opened their new pirate ship exhibit. The vessel, named 'Seas-The-Day,' was built by the Discover Center Facilities Manager Draque Carver and volunteers.
It has a wheel, portholes and plenty of room for kids' imaginations.
"Things that could kind of be a spark but the children could write their script, they could decide what their adventure would be and so the pirate ship was the perfect idea," Mosier continued.
Children at the Discovery Center helped pick the ship's name. Over 150 were suggested.