Kansas group working to change sex education in schools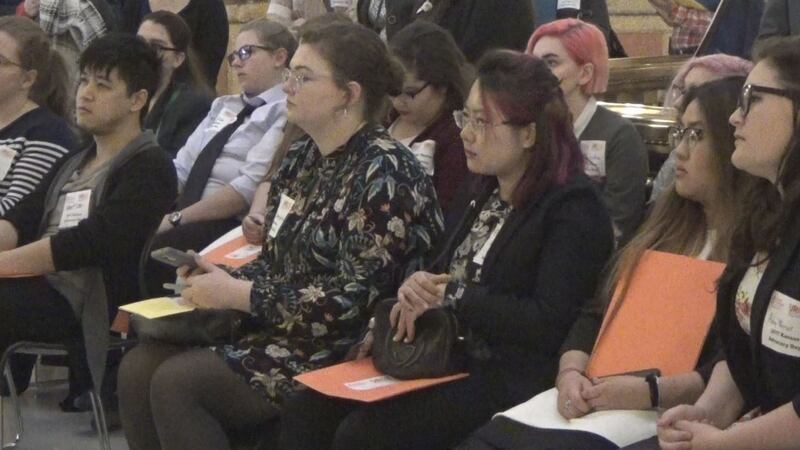 Published: Feb. 13, 2017 at 5:44 PM CST
A group of young Kansans are working to change sex education in public schools.
URGE, or Unite for Reproductive and Gender Equity, hosted an advocacy day at the Capitol. They'll want lawmakers to approve a resolution, calling for a statewide standard for comprehensive sex education.
Kansas does not have one right now. Some districts may teach just abstinence, while others have an option to opt out.
URGE says it proposal is LGBT inclusive, medically accurate and appropriate for kids K-12.
"This would set that standard of what we hope local school boards and districts would use to supplement and create their own sort of curriculum for comprehensive sex ed," said Lain Littlejohn the Kansas State Organizer for URGE.
Littlejohn says the group doesn't want to discourage a conversation between kids and parents, saying parents are an important part of the conversation.