KU Aerospace students win 1st prize for creating hovercraft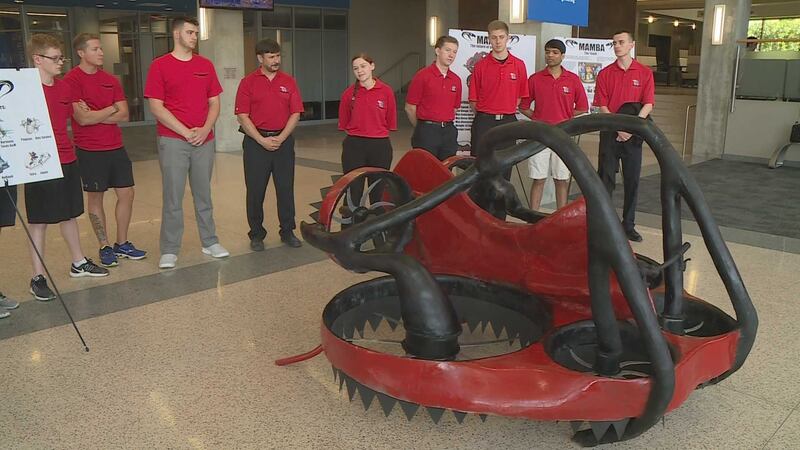 Published: Jun. 15, 2018 at 4:12 PM CDT
A group of students from a local university were awarded for paving the way of the future!
KU's Aerospace Engineering Department won 1st place in the "GoFly" personal aircraft design competition. Over 600 schools entered a personal hovercraft vehicle, and KU's "Mamba" design won.
While the hovercraft doesn't have the ability to leave the ground yet, it's designed to reach speeds up to 130 miles per hour and hover up to 5,000 feet in the air.
"It turns out that the specification we were answering is really a whole lot like a Star Wars pod racer, so, in essence, we took a crack at a real engineering design of a Star Wars pod racer," said Ron Barrett-Gonzalez, the professor of Aerospace Engineering at KU. "What a blast!"
The department received $20,000 as part of their first prize win.