KS Supreme Court disbars Topeka lawyer for being drunk at hearing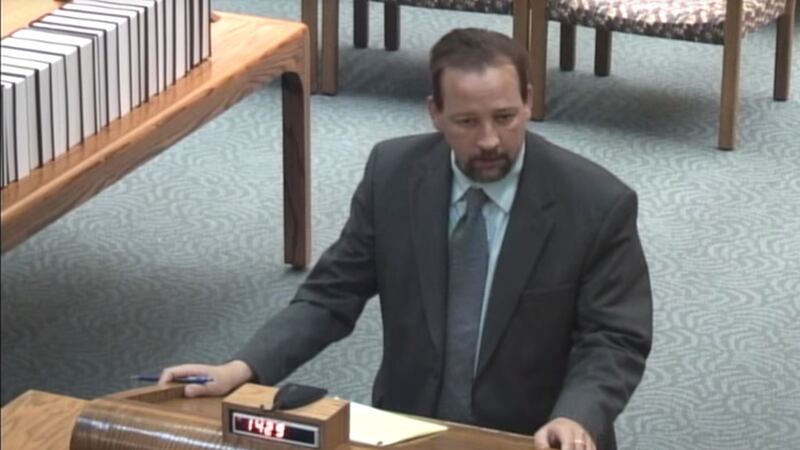 Published: Apr. 2, 2018 at 4:33 PM CDT
The Kansas Supreme Court disbarred a Topeka attorney accused of showing up to a hearing earlier this year while intoxicated. Justin K. Holstin had voluntarily surrendered his license in mid-March and the Justices handed down their ruling the next week.
Holstin reportedly appeared before the Kansas Board of Attorneys with a blood-alcohol content that, at one point, measured 2 1/2 times the legal limit for driving.
In its disbarment order, the Court went before the Board around 9:45 a.m. on February 8th. During the hearing, the panel came to believe Holstin may be intoxicated. They recessed the hearing and made arrangements for an alcohol test.
Accompanied by representatives from the Kansas Lawyers Assistance Program and the Disciplinary Administrator's Office, Holstin went for the test. At 11:17 a.m. - about an hour and a half after the initial hearing was set to begin - the test showed a blood alcohol level of 0.185. A second test, about a half-hour after that, measured 0.2.
That same day the Disciplinary Administrator filed a motion asking the court to force Holstin to show a court why his license shouldn't be suspended. The court issued the order five days later. On March 7, Holstin's license was suspended.
Holstin surrendered his license a week later.
When Holstin surrendered his license, four disciplinary complaints were pending.
They alleged Holstin violated the Kansas Rules of Professional Conduct dealing with safekeeping of property and professional misconduct that reflects adversely on the lawyer's fitness to practice law, a court record said.