KS Natl. Guard Hall of Fame inducts three new distinguished guardsmen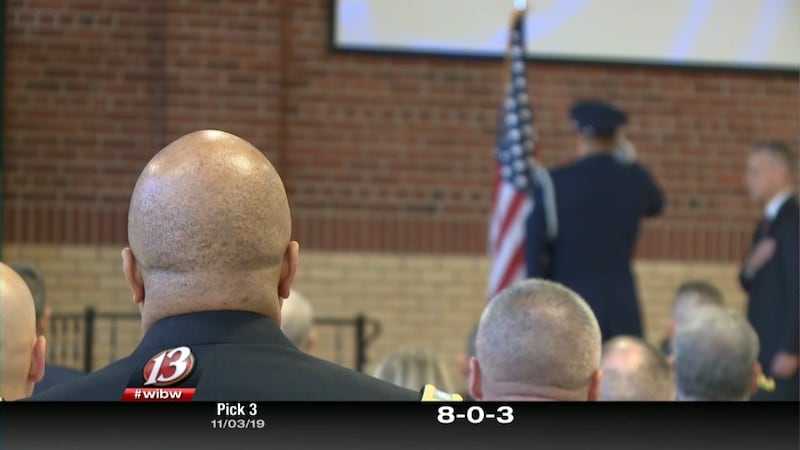 Published: Nov. 4, 2019 at 12:15 AM CST
Three new members were inducted into the Kansas National Guard Hall of Fame Sunday afternoon.
The induction ceremony was held at the Nickell Armory.
This year's inductees include the late Capt. William smith, Command Sgt. Maj. Joseph Romans and Capt. James Naismith.
That last name might sound familiar because he is most notably recognized as the inventor of basketball.
Smith was a member of the Kansas Volunteer Infantry. He served during WW1 and later served in county and state legal leadership positions, eventually serving as chief justice.
Romans was there to accept his induction. He enlisted in the Marine Corps in 1969 and eventually went on to serve as the non-commissioned officer in charge of the Kansas National Guard counter drug special operations group.
Although Romans was recognized today, he believes that it is still important to recognize everyone else who has served.
"Make sure you remember that America is at war, not just the US military is at war, this is our country's war," he said.
"So remember when you see a soldier, airman, marine or coast guardsman it means a great deal if you walk up and say thank you."