K-Staters are moving in all over Manhattan to prepare for the upcomimg school year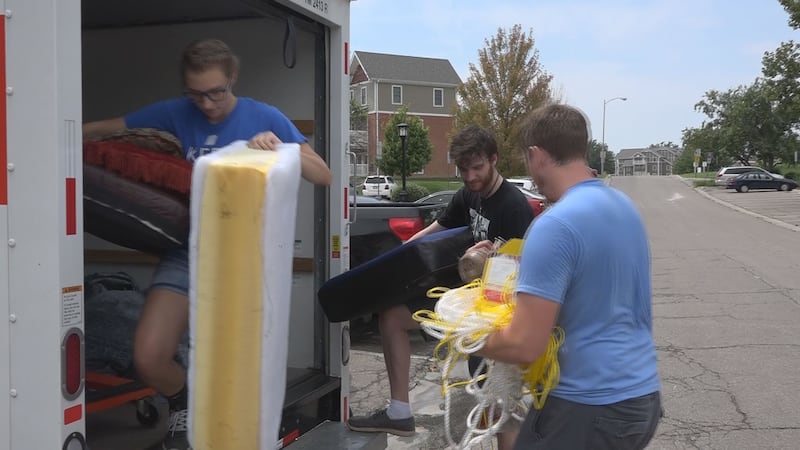 Published: Aug. 5, 2018 at 2:14 PM CDT
School is right around the corner and K-State students are moving in all over Manhattan.
U-Haul trucks are littered around the Little Apple as K-Staters are moving in their new apartments and houses preparing for the new school year.
Property managers suggest students read through their lease and understand the rules before moving in.
School starts Aug. 20th and for junior August Titus it's her first time living off campus and she's excited about the experience.
"In the dorm you get a bed, desk, and there's couches in the common area so you don't have to move anything heavy at all. My tip is find two really strong people and adopt them for life," said Titus.
The population of Manhattan will almost double as students return to school. Dorm move-in starts Aug. 18th.