K-State freezes books at Hale Library to prevent further damage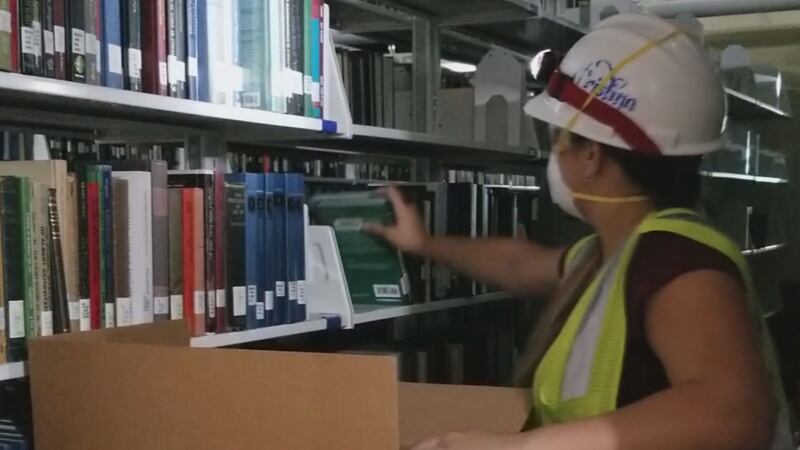 Published: Jun. 22, 2018 at 4:23 PM CDT
The fire at Hale Library last month has K-State librarians scrambling for space to store more 1.8 million books.
The University hired
to clean the building and assess damage. Hundreds of workers are cleaning and packing damaged books and materials from the Hale Library.
A Belfor representative said they're more than 1.5 million books that were damaged by the smoke and water from the fire.
The University has started cleaning, and even freezing books to prevent further damage.
K-State's Associate Professor of Libraries Michelle Turvey-Welch said they had to act quickly to move the materials to a different location.
"With wet books and other materials it's very important to get them into a freezer environment quickly to determine whether or not we're able to stop mold growth," said Turvey-Welch.
Several books are freezing books in the Pittman building and later they will be loaded into refrigeration trucks to be taken to Texas for further cleaning.
Hale Library remains closed with no set date to reopen.