Local human trafficking survivor shares story in Manhattan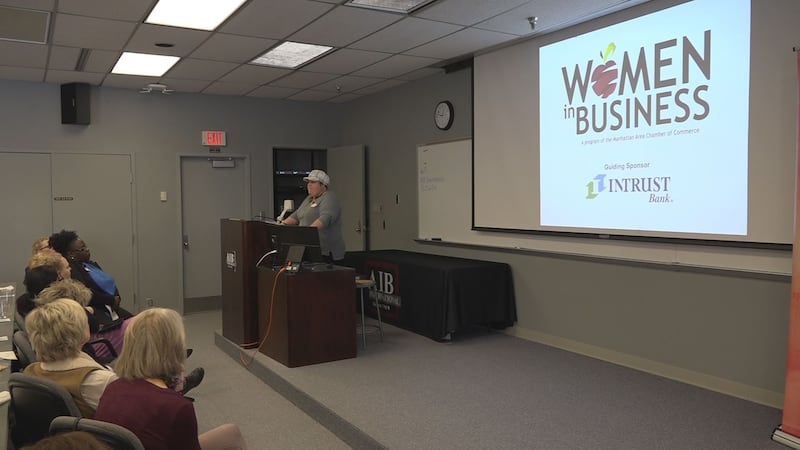 Published: Nov. 27, 2018 at 7:16 PM CST
Years of forced prostitution and beatings.
That's the reality a human trafficking survivor shared Tuesday at the Manhattan Area Chamber's Women in Business luncheon. The event aimed to show the impact of human trafficking on the local community.
"I had endured almost a month of beatings," said Andrea Carter, who said she was trafficked in Kansas.
Carter said she was forced into prostitution for years and, after a severe beating, knew her life had to change.
"That day I woke up and the Holy Spirit was whispering in my ear to get out and that today was a bad day," Carter said.
Carter entered drug treatment, then went to The Homestead, a Christian ministry set up to help women who've left sex trafficking.
Carter said Homestead allowed her to focus on getting her life back on track.
"Everything is provided - medical, dental, mental health services, transportation," she said. "The bills are paid for, and food is taken care of. All you have to do is focus on yourself and focus on the goals that you have."
David Yocum, owner of Bellus Academy in Manhattan, also spoke to the group. He said it is important for everyone to get involved, to put an end to human trafficking.
"We have to get involved; we have to make a difference," he said. "I think as a leader in the community I wanted to step up and be a part of that change in educating people so we can put a stop to it."
To that end, Yocum has advocated for reforming Kansas laws governing the massage therapy industry.
Carter graduated from The Homestead program earlier this year, and is proud to be making a better life for herself.
"I've overcome quite a few obstacles," she said.
Click the link to learn more information about the resources the
offers.