Hoyt firefighter killed when tanker truck crashed on U.S. 75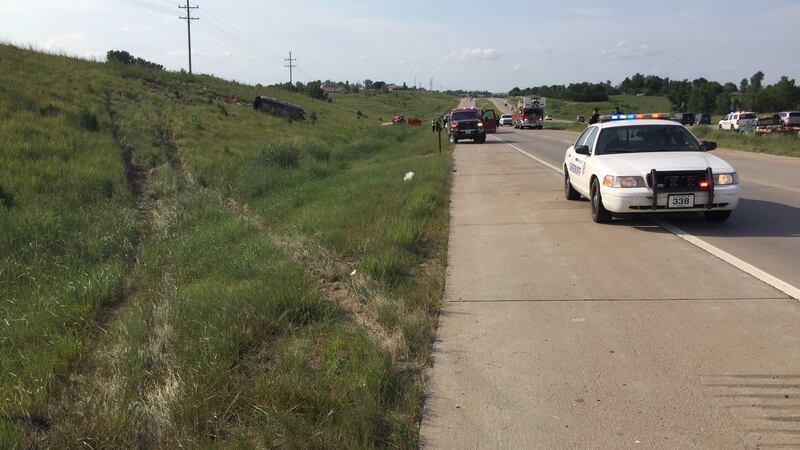 Published: Jul. 27, 2016 at 5:58 PM CDT
A Hoyt firefighter died Wednesday evening after the tanker truck he was in crashed near Mayetta.
The Kansas Highway Patrol tells 13 NEWS two firefighters were taking a tanker truck to the Jackson Co. Fair Parade around 5:00 p.m. when a tire blew out for an unknown reason near 166th Road.
The truck crossed the median from the northbound to the southbound lanes and rolled a couple times, ending up in the west ditch. The tanker actually separated from the rest of the truck.
The driver of the fire truck, 47-year-old Michael Schultz of Hoyt, was killed. Social media posts described Schultz as a veteran firefighter. A passenger, 36-year-old Randy Smith of Mayetta, was taken to the hospital with injuries.
"Please keep our Hoyt Firefighters in your prayers who were in a tragic accident while on their way to the parade this evening," Sheriff Tim Morse said on