Geary Community Hospital, Children's Mercy to open Pediatric Specialty Clinic in JC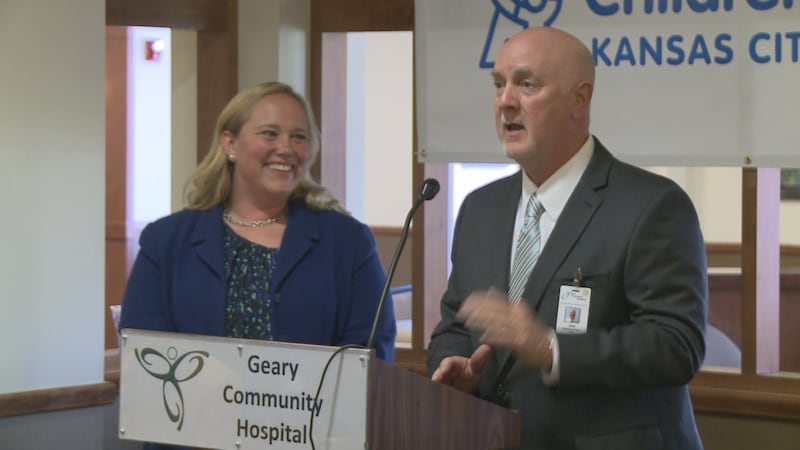 Published: Jun. 9, 2017 at 6:12 PM CDT
Families in the Flint Hills Region will have better access to specialized pediatric care soon.
Geary Community Hospital Announced its partnership with Children's Mercy to open up a pediatric specialty clinic on the GCH campus Friday.
The new establishment comes with the help of the R2B4 Bramlade Family Foundation and the Geary Community Healthcare Foundation.
The clinic will be built in the 7,000 sq ft space in the lower level area of the the hospital campus.
It will offer services such as developmental and behavioral services, Gastroenterology, Neurology, and Reheumatology.
Construction will begin the upcoming weeks. The clinic is set to open by spring of 2017.