Former video game addict shares his story to help others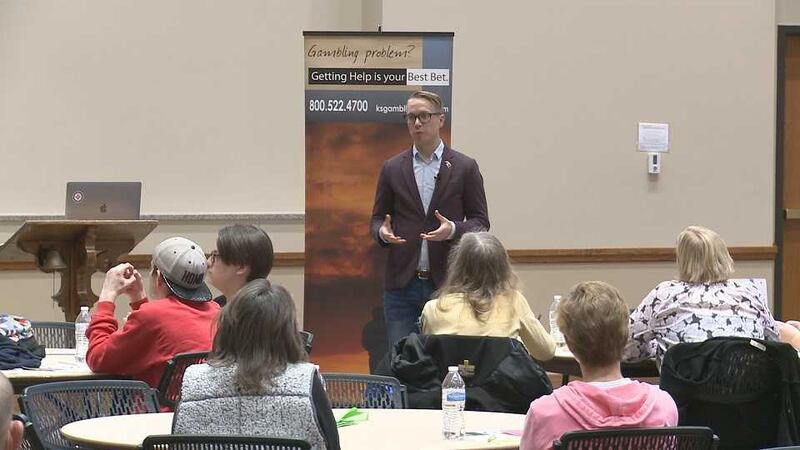 Published: Mar. 26, 2019 at 10:23 PM CDT
Cam Adair broke his addiction to video games when he wrote a suicidal letter.
At that moment he decided to change his life and help others struggling with the addiction as well.
Adair is not against video games, but he has been able to see the first hand effects of addiction to the virtual world.
"Gaming was a really effective way for me to escape," Adair said. "I actually ended up dropping out of high school. I never graduated, I never went to college. I was gaming up to 16 hours a day."
Bullying at school drew Adair closer to the video game world. The excessive gaming then became a problem Adair couldn't escape.
"It can become a problem and that problem can be very severe and very serious and we need to take it seriously," Adair said. "Most people who play don't have a problem, so I don't think that saying gaming addiction is real means that villainizes real gamers."
Adair travels around the world raising awareness for the addiction and helping parents, like Andrea Hohman, identify warning signs.
"I do think that my kids do probably play video games more than they should," Hohman said. "Especially now that I have to worry about TV, with YouTube and their smart phones being a problem."
Adair said that newer games are also introducing gambling to a younger audience with games of chance built into free games that are played with real currency.
"Gambling law needs to be updated for the digital world," Adair said. "Currently, virtual goods are not regulated under gambling law because they say even if a virtual good is able to be purchased with real money and even if you can sell it for real money, it's a virtual good so it's unregulated."
Adair said some of the best things parents can do is establish boundaries and have open conversations sooner rather than later.
He also founded
>, an online resource for others suffering from the addiction.