Donations helping preschoolers "shop" for warm winter clothing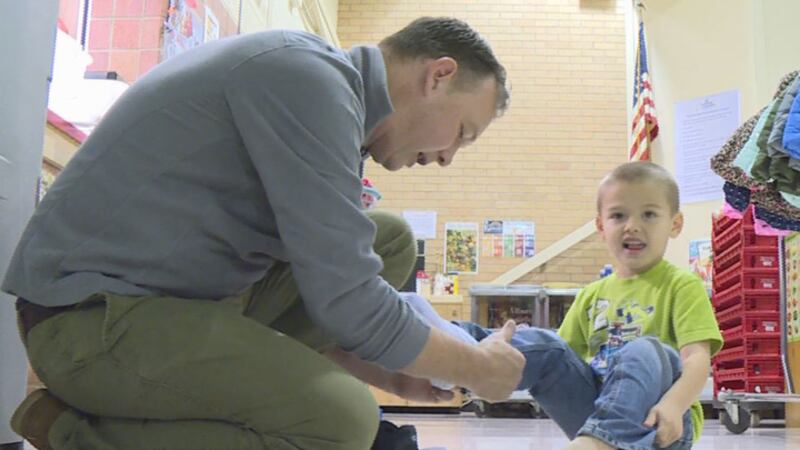 Published: Nov. 2, 2017 at 4:47 PM CDT
Two popular businesses teamed up Thursday to help local kids shop during their school day.
For the second year in a row, Payless ShoeSource and Advisors Excel partnered to provide winter coats and shoes for every student at Sheldon Head Start. Each preschool student shopped for a new pair of shoes, donated by Payless, and a new coat, donated by Advisors Excel.
May of the students at Sheldon Head Start don't have the basic items they need for winter, but allowing the kids to pick their own clothing has them thrilled.
"The reaction from the students is pure excitement," said Lindsay Freeman, an Advisors Excel employee. "I think the shoes are the biggest hit, lots of Spider Man around here and Trolls, they're just so happy to have a warm coat and a warm pair of shoes."
In addition to the coats for Sheldon, Advisors Excel says 285 extra winter coats have been secured for students in need at Ross Elementary, Highland Park High School and USD 501's clothing bank.