Stylish donations to Boys and Girls Club of Topeka helps prep kids for spring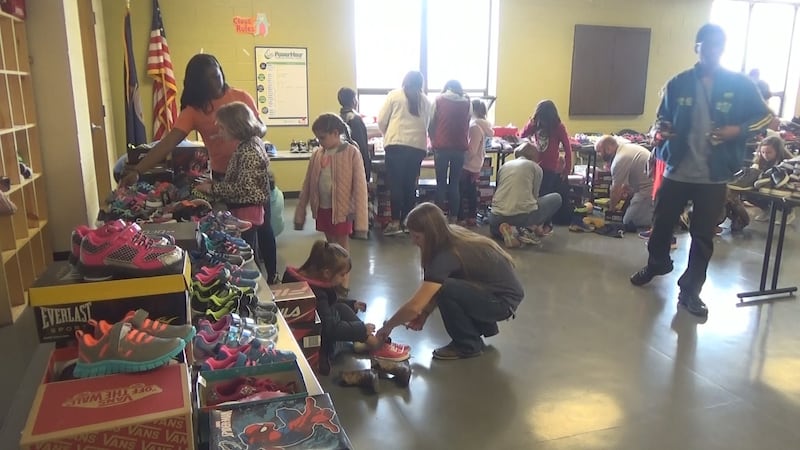 Published: Mar. 23, 2018 at 4:52 PM CDT
A local organization is making sure members of the Boys and Girls Club of Topeka are styled and ready for spring.
Sole Reason, a non-profit that collects and donates new sneakers to those in need, gave shoes away to club members Friday. The members looked around and tried on different shoes before finding their perfect pair to take home.
The founder of Sole Reason says they first gave shoes away to both kids and adults before changing their focus.
"We decided that, through some influence from several people, that the kids needed more help than most anybody else," said Jerry Hudgins.
"So we changed our entire program to helping just kids, and that's been about two years now. For the last two years we've been giving new shoes to all the kids around the community through the public schools and also through different organizations like the Boys and Girls Club."
Sole Reason says 67% of the kids they serve are at or below the national poverty level.