Kids blast off at the Kansas Children's Discovery Center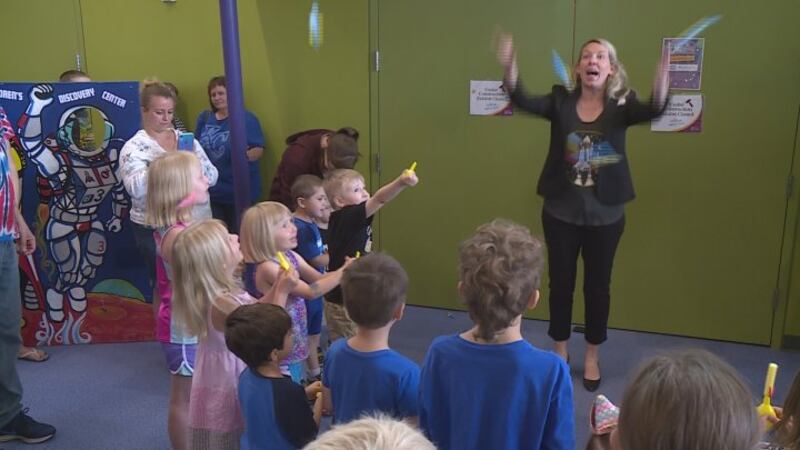 Published: Jun. 14, 2019 at 3:27 PM CDT
Kids had an out-of-the-world experience at the Kansas Children's Discovery Center Friday.
The center opened their new exhibit Friday, called Discovery Space, in honor of the moon landing 50 years ago this July.
The exhibit includes a rocket ship designed by Washburn Tech students and a mission control center that's a live-feed between the discovery center and a mission control center at the Topeka and Shawnee County Public Library.
"So just like everything else in the Discovery Center, all of our activities are made to scale," said Dené Mosier, the President and CEO pf the Discovery Center. "So children as young as toddlers are having a ball in there, we have little tiny spacesuits for them to climb aboard the spaceship, all the way up to 10, 11, 12-year-olds. We have catapults in there. There are space facts. We have a literacy corner, our 'Landing Pad,' that has books that are started for toddlers all the way up to space encyclopedias."
The exhibit is included with regular admission. It will be at the Discovery Center until August 14.