DNA test reunites long-lost Topeka half-brother and sister 54 years later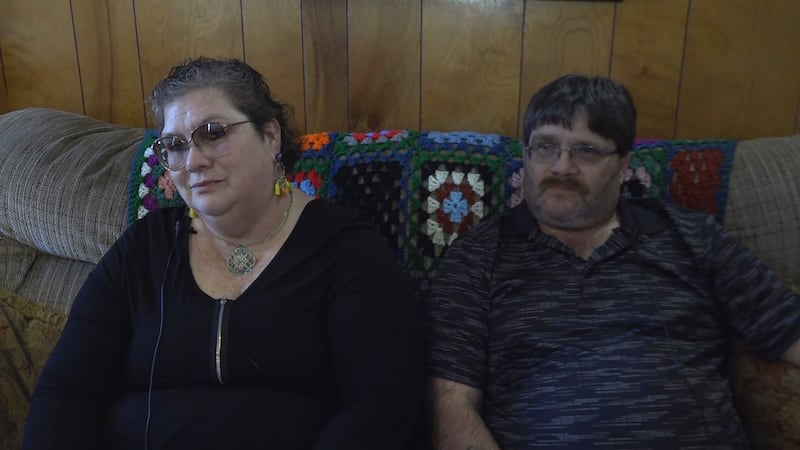 Published: Jan. 26, 2019 at 10:31 PM CST
For 54 years, two Topeka natives were strangers.
Now, after a DNA test with MyHeritage revealed that Terry Keith and Kim Oliver are half-brother and sister, the pair are closer than ever.
"My whole life, it felt like a part of me was missing," Oliver said. "When I met him, it wasn't two strangers. Both of our energies, it was like we'd known each other all of our lives."
The two share a father and were born just two months apart in 1964. After over five decades of not meeting, or even knowing each other existed, they are making up for lost time.
"We talk every day. Every single day," Oliver said. "We'll video chat, text each other, and we joke, and we poke at each other. We're making up for the kid years."
Oliver and Keith met for the first time on Thanksgiving in 2018, but their family's paths have crossed before.
"Two of our children were actually next door neighbors in the same apartment complex," Oliver said.
Over 2.4 million people have taken the DNA test with MyHeritage, but this result was atypical.
"it's not common that people, when they receive the DNA test, they are finding this kind of information," Rafi Mendelsohn, spokesperson for MyHeritage said. "We see it to be a very positive thing, and this is definitely the case with Terry and Kim, that they are able to catch up and have this fantastic relationship."
Oliver and Keith spent this past Thanksgiving and Christmas together, and hope to spend the rest of their lives celebrating holidays with one another, including a big family reunion this upcoming Fourth of July.
"I never knew I could find this kind of happiness," Oliver said. "MyHeritage DNA gave it to us. I am so blessed that these people do this so kids like us can find and solve our mysteries."