Court documents: Wichita doctor stabbed more than 160 times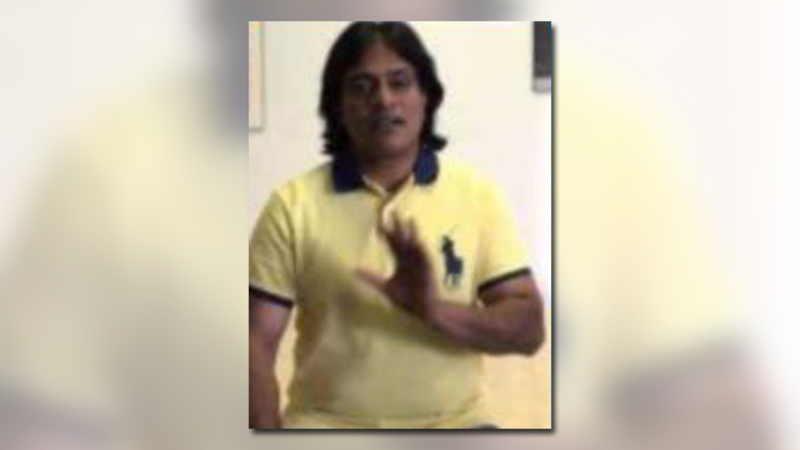 Published: Oct. 5, 2017 at 3:50 PM CDT
There's new information about what led up to the stabbing death of a Wichita psychiatrist and the man who is charged with killing him.
According to a probable cause affidavit released Thursday afternoon, Dr. Achutha Reddy was stabbed nearly 165 times, beaten and possibly run over on Sept. 19.
Court documents say, around 7:20 p.m. on Sept. 19, someone called 911 stating that "Omar Edutt" had stabbed Dr. Reddy and run out of the back of Holistic Psychiatric Services, which Dr. Reddy owned. The office is located in Carriage Parkway, near Central and Edgemoor.
At the scene, officers found Dr. Reddy on the ground outside his business. He was pronounced dead on the scene.
An employee of Dr. Reddy told police that Umar Dutt had come into the office earlier in the day and was on his cell phone possibly texting. She said around 7:05 p.m., she heard Dr. Reddy calling out for help from his office. She ran into the office to find Dutt stabbing Dr. Reddy several times. She said she separated the two and Dr. Reddy ran out the back of the business and Dutt followed him.
Another therapist in the business said that around 5:45 p.m. she notified Dr. Reddy that Dutt was in the front lobby. She said Reddy indicated that he did not have a scheduled appointment with Dutt. The other therapist said around 5:55 p.m. she left the business and saw Dutt standing behind Dr. Reddy's car. She said she did not have a conversation with Dutt, but did know that he was an ongoing patient of Dr. Reddy's.
Court documents show detectives also talked to a security guard who found Dutt in the parking lot of the Wichita Country Club. Around 7:46 p.m., Larry Mazur reported seeing a gold Toyota Camry in the parking lot. He said he approached the vehicle to take down the license plate number because, having worked for the country club since 1984, he didn't recognize the vehicle.
Mazur he saw a man in the passenger side of the vehicle and asked the man if he was okay. He said the man told him he had been beaten up. Mazur said the man had on khaki shorts that were saturated with blood but he did not appear to be hurt. He said there was also blood on the driver's side door.
Mazur said the man gave him the name "Krishna-Rashid" and said he was going to see his mother who lived on Webb Road. Mazur said when he asked if the man had any weapons, he said, "I took the knife from them."
Mazur called 911. Police arrived at the scene and took the man into custody. He was taken to the hospital to be treated but did not have any injuries. Police identified as Umar Dutt.
At the country club, detectives said they could see a baseball bat in the backseat of Dutt's vehicle. They said blood appeared to be in the tire tread on the vehicle. The front passenger side bumper also appeared to have blood on it and "appears to be cast off the right side wheel well."
A search warrant was obtained for the vehicle and detectives found a folding pocket knife with blood on it and a button-up shirt with large amounts of blood on it.
An autopsy report noted that Dr. Reddy had about 165 sharp force trauma injuries.
Dutt is currently charged with first-degree murder in the death of Dr. Achutha Reddy. His bond is set at $1 million. His preliminary hearing is scheduled for January 3, 2018.