Kobach says he'll recuse as vote count concerns mount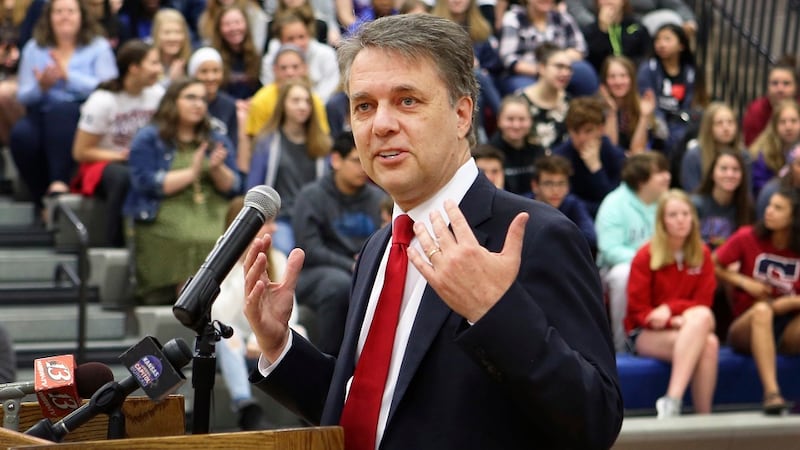 Published: Aug. 9, 2018 at 6:25 PM CDT
Kansas Secretary of State Kris Kobach says he will step away from the vote count process, as Gov. Jeff Colyer stepped up pressure Thursday in the face of changing tallies.
Kobach said told CNN host Chris Cuomo that his will recuse himself, but added, "it really doesn't make any difference. My office doesn't count the votes. The counties do."
Hours earlier, Colyer sent Kobach a letter that accuses him of giving county election officials guidance that is "inconsistent with Kansas law" about handling mailed-in and other ballots.
Colyer said in the letter that Kobach should have Attorney General Derek Schmidt, a fellow Republican, provide advice to county election officials instead.
Discrepancies
between four counties vote totals and ones reported by the state. Adjusting for those Kobach's advantage drops to 100.
Colyer released the letter after his campaign announced that it had set up a "voting integrity hotline" and his spokesman said it had fielded "countless" complaints about problems.
Kobach's spokeswoman was not available by phone and did not immediately respond to a text message seeking comment.
Earlier in the day, Kobach told FOX News he would recuse himself if Colyer's camp requested it.