Kobach lead falls to 110 votes; nearly 9,000 provisionals up next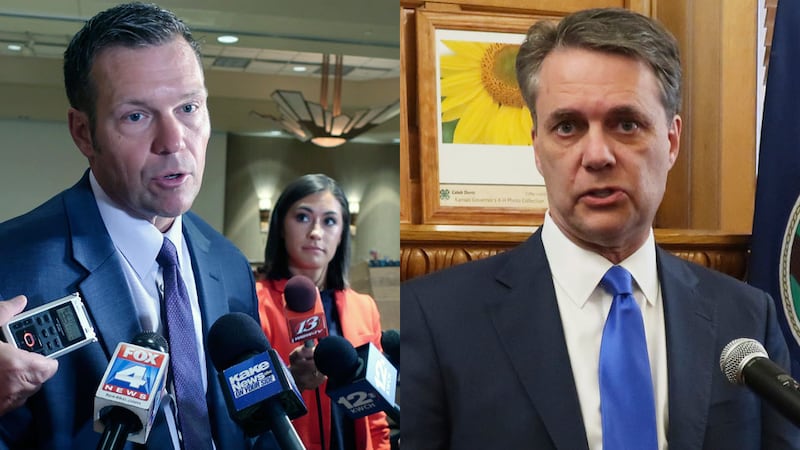 Published: Aug. 10, 2018 at 7:51 AM CDT
As both camps
for potential showdowns over provisional ballots and a possible recount, both Gov. Jeff Colyer and Sec. of State Kris Kobach watched their vote totals slowly increase - and the margin between them grow and shrink - throught the day.
The state Elections Office updated its unofficial results repeated all day Friday. Kobach started the day with 191 vote lead, according to the Sec. of State's count. By the end of the day, after all counties were tabulated, his lead slipped to 110 votes.
The changes were expected as the Elections Office confirmed its totals with each county.
On Thursday, discrepancies started to emerge. In a story first reported by 13 NEWS, the state had under-reported the number of votes for Jeff Colyer. As the day progressed, differences were also discovered in Haskell Co., Wyandotte Co., and in Elk Co., which added and subtracted votes from both candidates, and had Kobach's lead down to 100 votes.
Next, county boards of canvassers have until Aug. 20 to meet and consider provisional ballots. The State Elections Director said Friday that there were 8,999 provisional ballots cast statewide.
"When counties start certifying results on Monday, that will be the next step, and that's when provisional ballots will be reviewed and those numbers will increase again," said Director of Elections for Kansas, Bryan Caskey.