Brew Bank wins $100,000 as 2018 Top Tank winner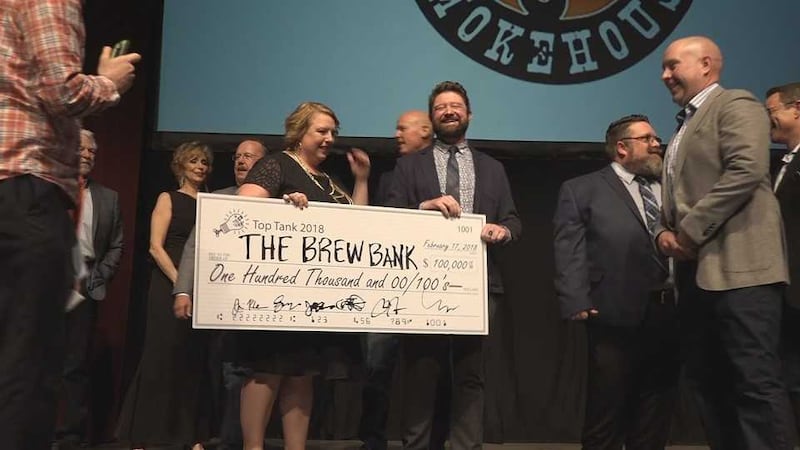 Published: Feb. 17, 2018 at 10:17 PM CST
The Brew Bank is taking home $100,000 as the 2018 Top Tank winner. The money comes from a group of investors and will be used to open the business in downtown Topeka.
According to the owners, the Brew Bank will be a self-service style pub where customers pay by the ounce and fill their glasses with whichever beer they choose.
They also will not have small tables, instead, a few long tables to help stimulate community and spending time getting to know new people.
"There is a renaissance happening and we need places that are going to stay open late and give people choices," Dusty Snethen, Brew Bank owner, said. "We want to give them that Mass Street feel in Topeka, Kansas. We're the capitol, we should be leading the way."
The investors of Top Tank also announced they will be giving $50,000 to G's Cheesecake & More.